Butchering is in his blood
News | Published on January 13, 2021 at 5:57pm GMT+0000 | Author: Chad Koenen
0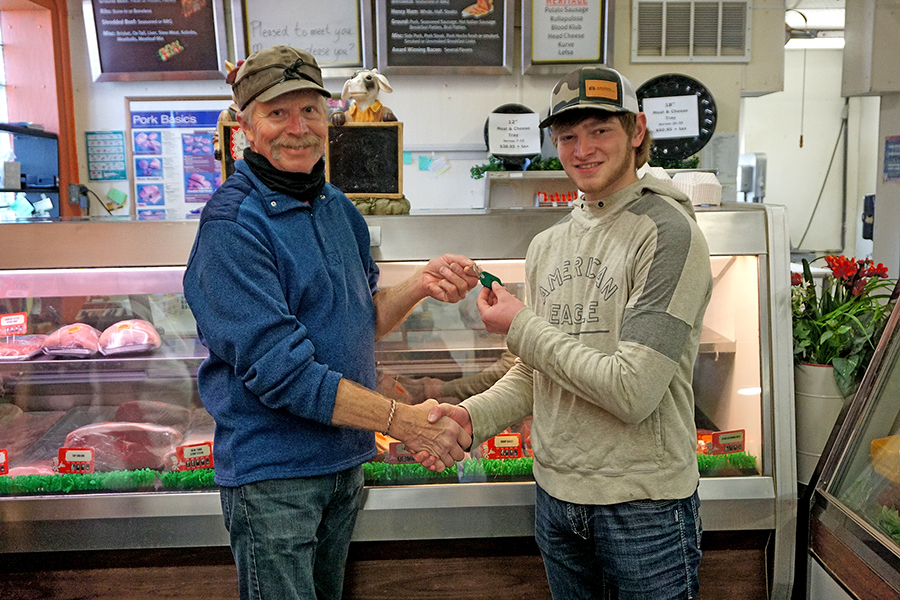 By Chad Koenen
Publisher
To say Mathias Briard grew up in the butcher industry would be an understatement of epic proportions.
From the time the 2018 New York Mills High School graduate was old enough to walk, he could be seen helping his parents Whitman and Amanda Briard at the Mills Locker Plant with everything from greeting customers to running a knife in the back.
"I've been running a knife ever since I could hold one," said Briard. "I considered different things, but I grew up doing it and it is kind of in my blood I guess."
After working his entire life in the meat industry for his parents and Mills Locker Plant, Briard has found himself in a new role in the industry—locker plant owner.
In late November, Briard officially purchased the Starbuck Meats and Locker in Starbuck, Minn. from another family owned locker plant whose owners were looking to retire.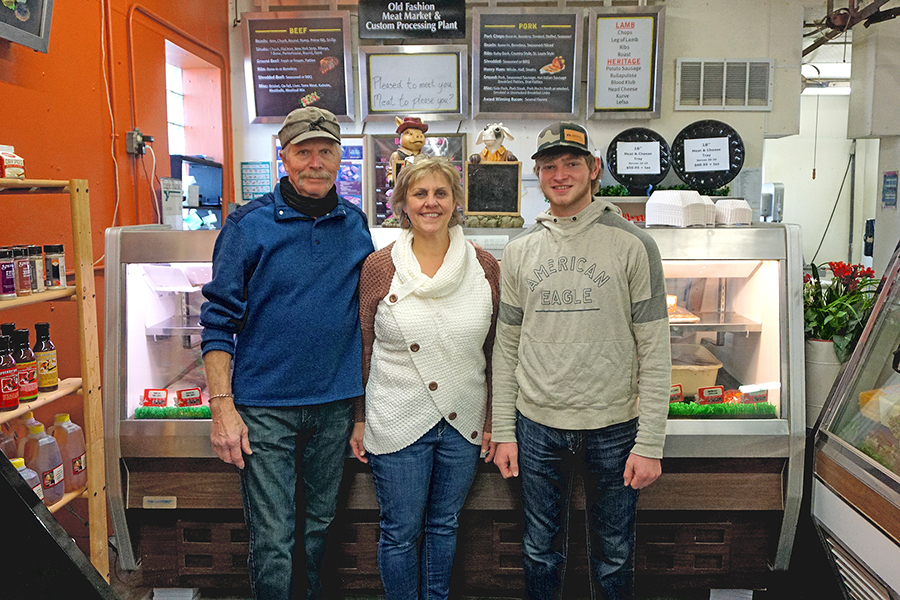 While he always intended to take over his parent's locker plant in NY Mills. Briard's plans changed when he received a brochure about a mom and pop locker plant in Starbuck, Minn., that was going to be auctioned off last summer.
"I grew up with a business mind-set and I was always interested in making more money than being paid as an employee my whole life," he said. "I just saw the opportunity with it and it just opened my eyes."
The Starbuck Meats and Locker was similar to the one his parents own. It also offered Briard a chance to own a locker plant of his own just 70 miles south of his hometown all-while providing an interesting opportunity he just couldn't pass up. Starbuck is similar in size to NY Mills and is located along the shores of Lake Minnewaska.
Briard said the locker plant was appealing because it was located in a community that is smaller, but provides potential to grow, especially in the busy summer months.
"I wasn't even considering it. I was happy and content working for my parents and that brochure showed up. My dad went to go look at it with me and I liked it and things kind of played out," said Briard. "I've looked at other places in the past and talked about it a little bit with my parents."
Though he grew up in the locker plant industry, Briard did try his hand in another industry—once for a few months, before he realized how much he enjoyed working at the expansive Mills Locker Plant.
"I worked at painting industrial size tanks for three months and I went back to work for my parents," he said. "I never really knew for sure what I was going to do, but I planned on taking over (Mills Locker Plant) one day."
After working for the previous owners for 2 1/2 months, Briard officially took over ownership of the Starbuck Meats and Locker on Nov. 23, from longtime owners Keith and Sandy Knutson. As he enters a new chapter of his life, Briard said he is grateful for all of the support he has received through the years from the NY Mills community, family, friends and teachers at the school to help him get where he is today.
"I would like to thank the community, my teachers, my family and all of my parents customers. They really shaped me who I am today," he said. "I wouldn't be where I am today without all of them."