NYM Library to be open regular hours
News | Published on February 10, 2021 at 4:43pm GMT+0000 | Author: chadkoenen
0
By Chad Koenen
Publisher
Patrons of the New York Mills Library will have even more opportunities to check out books and look around at all of the titles that fill its shelves.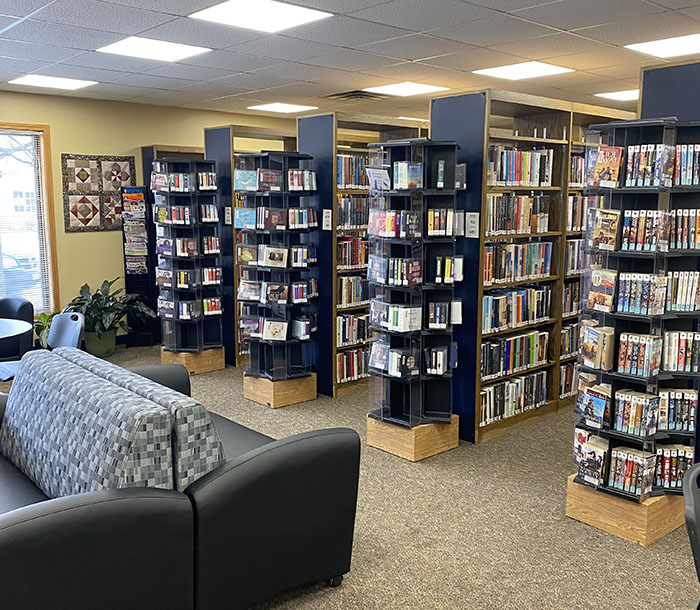 The library has now reopened under its regular hours, after having to close due to COVID-19 last year, and having temporary hours in recent months. The library will now be open from 10 a.m. to 6 p.m. on Monday through Thursday, 10 a.m. to 5 p.m. on Friday and 10 a.m. to 2 p.m. on Saturday.
Even though the library has reopened under its regular hours, NY Mills Librarian Julie Adams said that patrons will need to wear a mask, are being asked to use hand sanitizer, practice social distancing and place all returns in the book drop.
The meeting room is available by appointment only and anyone who is sick, has tested positive for COVID-19 and is under quarantine should not enter the library.
Adams said anyone who would still like to have contact less pick up can simply call ahead and library staff will bring the books and materials out to their vehicle. The goal is to make everyone feel comfortable, while still allowing residents to access the library as much as possible.
Book requests can be made on the library's website at www.nympubliclibrary.or or by calling ahead at 385-2436. Access to the library's digital collection can be found through the Hoopla and Libby apps.