Seip Drug Store provides a small town touch with big town offerings
News | Published on February 24, 2021 at 5:09pm GMT+0000 | Author: Chad Koenen
0
Seip Drug Store is the kind of place where you can fill your prescriptions with a friendly staff that knows your name—all-while picking up a few essentials for your home. That includes picking up everything from a sympathy card for a loved one, over the counter medication, gift ware and an ever changing collection of merchandise throughout all of Seip Drug's many locations in the region.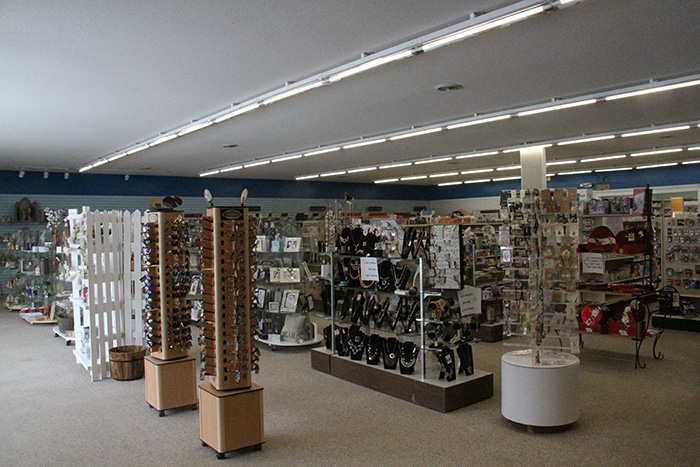 The NY Mills pharmacy moved into a new location, albeit without having to even leave their building last year. They continue to serve the needs of the community through a personalized and small town care. The new location is still next to Mills Country Market on Miller Street, but is in the space that was most recently occupied by Second Hand Rose.
In addition to filling prescriptions and talking to customers who walk through the doors, the staff at Seip Drug remain busy with vaccinations. Whether it be the new shingles shot, pneumonia, flu or any other common vaccinations, Seip Drug is simply a phone call away to get those vaccinations in a quick way by a caring staff.
April Johnson, who is a pharmacist at Seip Drug in NY Mills, said the pharmacy has remained busy this year by administering the new shingles vaccine. Johnson said the new vaccine is now available for people who are 55 years of age and older. The old vaccine that was available for people who were just 65 years of age and older. She said the new vaccine is much more efficient than its predecessor.
"When the new shingles shot came out we did quite a bit of those," she said. "We pretty much do (vaccines) everyday."
Johnson said people can just call ahead if they want a certain vaccine offered at Seip Drug, even if it is the same day, so staff members can get the vaccines ready to administer for people when they show up.
One of the most discussed vaccinations, of late, is the COVID-19 vaccine. While Seip Drug is not currently administering the vaccine, the facility is beginning a waiting list for the vaccine. Johnson said people can sign up for the vaccine at www.seipdrug.com and when the drug store receives the vaccine it will begin contacting people on the waiting list.
Johnson said the staff at Seip Drug is looking forward to the opportunity to administer the COVID-19 vaccine as soon as it receives the doses.
"We are looking forward to be able to do that," she said.
In addition to vaccines, Seip Drug continues to find ways to serve their customers with a personalized touch. For example, the pharmacy will mail prescriptions to customers both locally, as well as in Florida and Arizona, if they are gone for the winter. The goal is to make sure people can receive their medication if they are home bound, or out of the community, to take away the concern of how to get the proper medication.
"It's just kind of a courtesy service we offer," said Johnson.
Seip Drug has also unveiled a streamlined way to receive a person's regular medication all at one time. Basically, a person can receive all of their prescriptions for two weeks or a month at a time, instead of having to make several trips to the pharmacy when their prescription runs out.
Another new program also provides customers the opportunity to receive their medication for each part of the day in a prepackaged form. For example, if a person takes three medications in the morning and two more at night, Seip Drug can send people all of their morning medication for the day in one container so they know exactly what they should be taking and when.
Seip Drug in NY Mills is located at 97 Miller Street. For more information contact 385-2260 or visit them online at 385-3360.