NYM defeats Verndale, BL to improve to 9-4
Sports | Published on March 3, 2021 at 6:54pm GMT+0000 | Author: Chad Koenen
0
By Chad Koenen
Publisher
New York Mills picked up a pair of double-digit wins last week against Verndale and Battle Lake. The pair of wins improves the Eagles to 9-4 overall, and 6-3 in the Park Region Conference.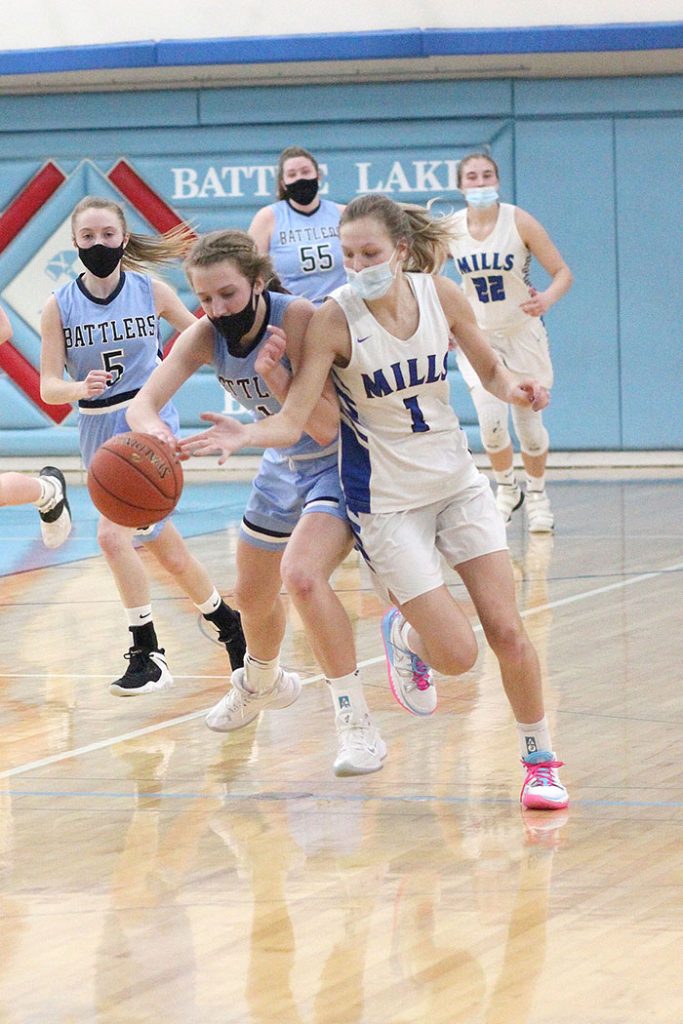 After losing their first two games of the season the Eagles are 9-2 in their past 11 games.
This week the Eagles will travel to Frazee in non-conference action on Tuesday and Sebeka in another PRC matchup on Thursday.
Tuesday
Seven Eagles reached the scoring column as NY Mills picked up a 58-15 win over Verndale on Monday night. The Eagles held a 35-9 lead at halftime and held the Pirates to just 6 points in the second half for its sixth conference win of the season.
Bella Bauck led the change offensively for NY Mills as she scored 13 points, while Kali Olson scored 12 points and Ayla Olson also reached double figures with 11 points.
Cydnie Polman scored 7 points, Moriah Geiser scored 6, Megan Riedel scored 6 and Kailey Keskitalo rounded out the scoring with 3 points.
Thursday
The NY Mills offense was clicking on all cylinders on Friday night as the Eagles secured a 68-50 win over Battle Lake. The game was the third highest point total the Eagles have scored all season as they erupted for a 39 point output in the second half.
The Eagles held a 29-23 advantage at halftime, before outscoring the Battlers 39-27 in the second half.
Four Eagles reached double figures with Kali Olson leading the way with 14 points. Bella Bauck scored 12 points, Ayla Olson scored 12 and Megan Riedel also reached double figures with 10 points
Cydnie Polman and Moriah Geiser each scored 8 points, while Mackenzie Gilster rounded out the scoring with 4 points.