Taking an icy dip in Otter Tail Lake
News | Published on March 10, 2021 at 2:39pm GMT+0000 | Author: Chad Koenen
0
Proceeds from the event to benefit Special Olympics
The Polar Plunge is back for a second year on Otter Tail Lake. The event will be held on March 13 at 12 p.m. as the Otter Tail County Sheriff's Office is partnering with area organizations with the goal of raising $35,000 for the Special Olympics.
Last year 199 plungers on Otter Tail Lake raised $67,000. The Polar Plunge is the biggest fundraiser for Special Olympics Minnesota. All of the funds raised by plungers help Special Olympics Minnesota provide year-round training and services to over 8,100 athletes across the state.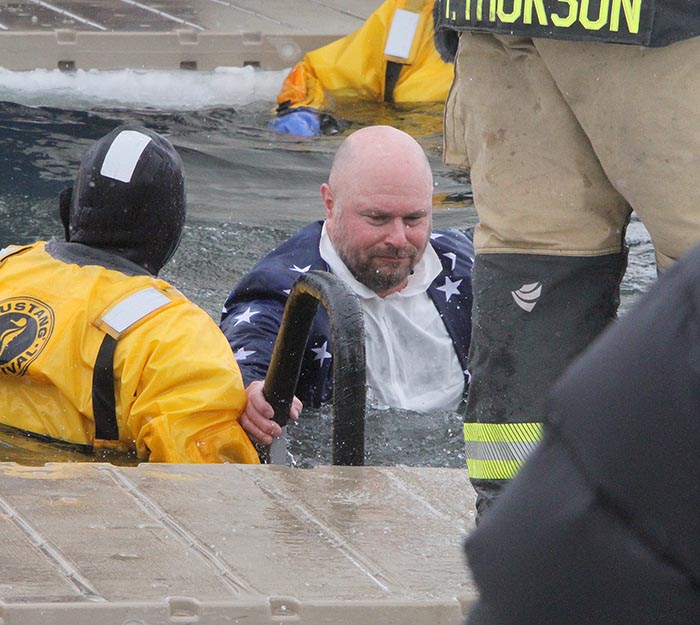 "Due to COVID-19, the event looks a little different this year, but the cause remains the same: supporting Special Olympics," said Otter Tail County Sheriff Barry Fitzgibbons. "In our inaugural event last year, we well exceeded the expectations. I am hoping that even in a time with COVID-19, people will consider joining a team or donating to a team."
Registration is currently underway for participants in the Polar Plunge. There will be a minimum of $75 donation to participate. All jumpers will be entered into a contest to win things like a Polaris Indy XC 600 129 snowmobile.
Spectators are asked to stay home this year unless a participant needs assistance or is under the age of 18. If you don't feel comfortable attending an in-person event you can join the Virtual Jump. Visit www.plungemn.org/events/virtual/ for ideas of ways to participate in a virtual plunge.
For more information and to register visit www.plungemn.org/events/ottertail/