Exciting changes on tap at Lakes Area Coop in New York Mills
News | Published on March 25, 2021 at 3:56am GMT+0000 | Author: Chad Koenen
0
By Chad Koenen
Publisher
There are some big changes on the horizon at Cenex/Hardware Hank that could make the bustling store even more of a destination for local residents.
Steven Greenwood, who is the store manager in New York Mills, highlighted one of the biggest changes which includes shifting the angle of the diesel pumps. The pumps, which are currently at an angle, will be changed to be more in a straight line. The project could start as soon as this summer and customers will still be able to fill up with diesel during the project.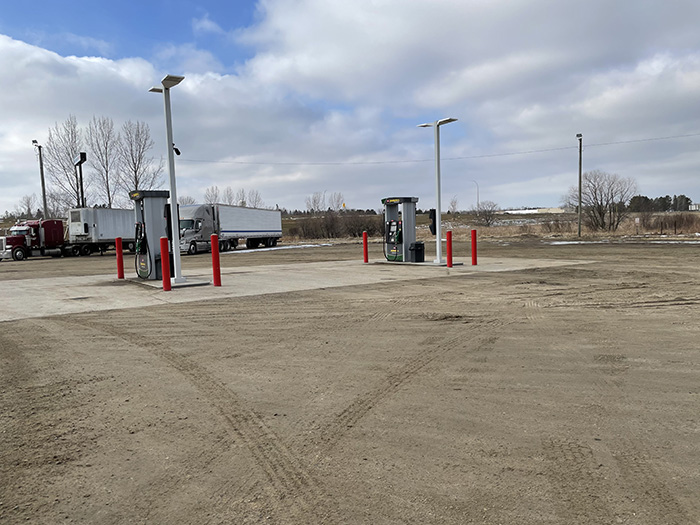 The diesel island will also be fitted with a new canopy to protect people from the elements when they are filling their vehicles. Greenwood said one of the things that Lakes Area Coop wanted to improve when they took over ownership of the NY Mills store earlier this year was the diesel island.
"Lakes Area Coop said that was one of the things they wanted to improve was diesel. It is a great location you can come right off of Highway 10. You can come in and come out," said Greenwood.
Greenwood said another big change will be the addition of Ryan Leaderbrand as a small engine and lawn mower repairman. Leaderbrand will operate out of the shop near the back of the store and will expand upon an already busy small engine repair business. He will repair everything from mowers to weed trimmers and more.
In addition to deli items like pizza, wraps and food on the go; Cenex/Hardware Hank features a full line of Husqvarna products, home improvement items like painting, plumbing, a line of smokers, as well as bait and tackle. The store will be adding Cannon Tackle, a line of Troy Built mowers and feature Pit Boss smokers.
The store also has, or will be adding, Lakes Area Coop feed and scratch grain. Employees can also special-order items that aren't on the shelves, including Lakes Area Coop products. Usually, LAC items arrive in just a day or two.
Essentially, Cenex/Hardware Hank has just about everything a person could need to fix, replace or rejuvenate an item at home, all under one 10,000 square foot roof.
"It's a one stop shop," said Greenwood. "We are just trying to expand with different companies and we have the opportunity to do that now with Lakes Area Coop," said Greenwood.
Cenex/Hardware Hank is open seven days a week and is located just off of Highway 10 in NY Mills.