New candy shop opens in Ottertail
News | Published on March 25, 2021 at 4:32am GMT+0000 | Author: Chad Koenen
0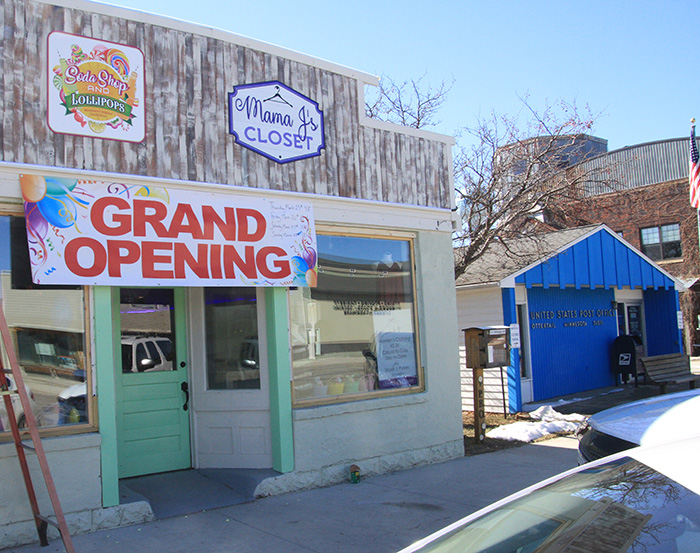 By Chad Koenen
Publisher
An East Leaf Lake family is hoping to make 2021 a little bit sweeter with the opening of their new candy shop in downtown Ottertail. 
Jessica Thompson and Dan Ostrander, along with Huntter Thompson, have opened Soda Pop and Lollipops in the former Shawna Marie clothing store building on Ottertail's Main Street. The store will open for the first time on Thursday and will be open four days a week to start, before opening seven days a week this summer.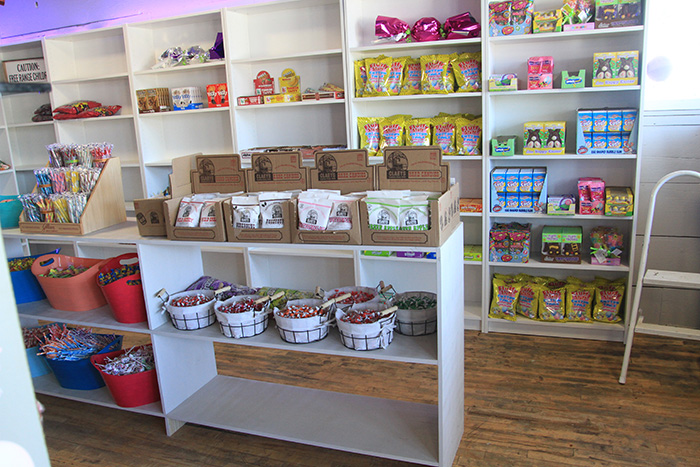 Jessica Thompson said the family started Soda Shop and Lollipops in Perham last year and were looking to expand to another location when they drove by the building on their way to Perham. Since they live on East Leaf Lake, Thompson said they went to work and began remodeling the inside of the building to get it ready for the busy tourist season in the heart of Otter Tail County.
"We were looking for a building all around. We saw this was going up for sale and said we should do that," said Thompson. "Ottertail is such a hopping town, especially in the summer. This is a perfect location."
In addition to their Perham store, the Ottertail location will offer over 40 different flavors of old fashioned bottle pop, including everything from bacon flavored to "pimple pop" (marshmallow) and root beer.
One of the staples at the new store will be an expansive candy selection from all of the popular candy items through the years. Thompson said they will have candy from each decade, including the 1940s through the 1990s and today. The hope is to bring a bit of nostalgia for patrons who can reminisce about chewing on that special piece of Big League Chew or a Sugar Baby.
"At the shop in Perham people in their 80-90s are blown away because they can get a piece of Vivident gun or a Bit O Honey,"
There will also be 12 different flavors of salt water taffy and people who visit the store can enjoy a free bag of movie theatre popcorn while they are shopping. The goal is to create a fun family atmosphere where people of all ages can find something to cure their sweet tooth.
"A family can come in here and shop and find a little bit of everything," said Thompson.
This summer the family is also planning to offer movie nights and they are also planning to offer a tanning bed in the back of the building. The building, which is located at 103 Main Street, will also be the new home of Mama J's Clothing Closet which features a variety of clothing options for women of all ages.
The new Soda Pop and Lollipops and Mama J's store will open on Thursday from 4-8 p.m. for the first time, The store will be open from 11 a.m. 6 p.m. on Fridays and Saturday and from 12-4 p.m. on Sunday.