Niemi places fourth at state wrestling tournament
Sports | Published on March 31, 2021 at 9:52pm GMT+0000 | Author: Chad Koenen
0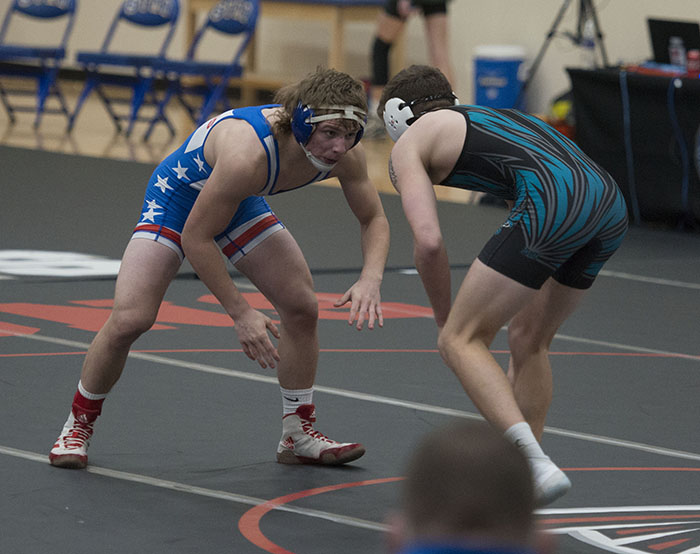 Salo competes at state wrestling tournament for the second time
By Chad Koenen
Publisher
Dane Niemi took fourth place and Bren Salo dropped a pair of matches at the Minnesota state wrestling tournament on Saturday. The condensed state tournament featured just eight wrestlers at each weight class, as opposed to the conventional 16 wrestlers, and was held at St. Michael-Albertville High School.
Niemi came just seconds away from advancing to the state finals at 138 lbs. He was leading top ranked and eventual state champion Kade Sammons, of Windom-Mountain Lake, 2-1 with just seconds remaining in the match. That's when officials ruled Sammons secured a take down to give him a 3-2 win as time expired.
Niemi earned an escape just 16 seconds into the second period to break a scoreless tie. 
Sammons got an escape of his own to tie the match a 1-1 just 19 seconds into the third period. Niemi took a 2-1 lead when he secured a penalty point at the 1:05 mark of the third period. The match remained at 2-1, before Sammons got the late take down to secure the win.
In the third place match, Maddox O'Reilly and Niemi needed three overtimes to break a 3-3 tie.
O'Reilly took a 3-2 lead in an action packed second period after securing an escape and getting a take down with just 19 seconds remaining in the period. Niemi earned a reversal late in the period to cut the score to 3-2.
In the third period Niemi was able to tie the match at 3-3 when he got an escape from the down position. Following a scoreless overtime, the two wrestlers went into second overtime when O'Reilly took a 7-3 lead after getting a late reversal and 2 near fall points. Niemi got an escape to start the third overtime, but was unable to come away with the win when he was taken down with just 5 seconds left. The score ended up being 9-4 in triple overtime as Niemi took fourth place.
In his quarterfinals match, Niemi trailed Brady Holien of Atwater-Cosmos-Grove City 1-0 heading into the third period when the NY Mills junior earned a reversal from the down position to take a 2-1 lead. He held on for the final 1:19 of the match to come away with the 2-1 win.
Niemi ended his junior season with a 25-2 record overall.
Salo was trailing 6-1 in his match against Seth Goetzinger, of Chatfield, when he lost by injury default. Goetzinger went on to win the state championship at 170 lbs., and Salo lost to the eventual fifth place winner in Cade Johnson, of Tracy-Milroy-Balaton, by forfeit in the consolation bracket.
Salo ended his junior season with a record of 22-5 overall.