Perham/NYM gymnastics team takes fourth at state
Sports | Published on March 31, 2021 at 9:54pm GMT+0000 | Author: Chad Koenen
0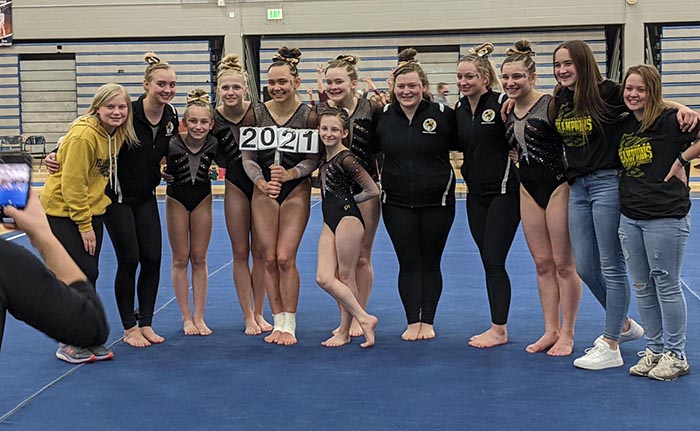 Teberg, Sonsalla participate on Perham/NYM team
By Chad Koenen
Publisher
The Perham/New York Mills gymnastics team took fourth place at the Class A state gymnastics meet on Friday. The state meet was held at Champlin Park High School. 
The Yellowjackets finished just .75 points out of third place and were over an entire point ahead of New London-Spicer who took fifth place.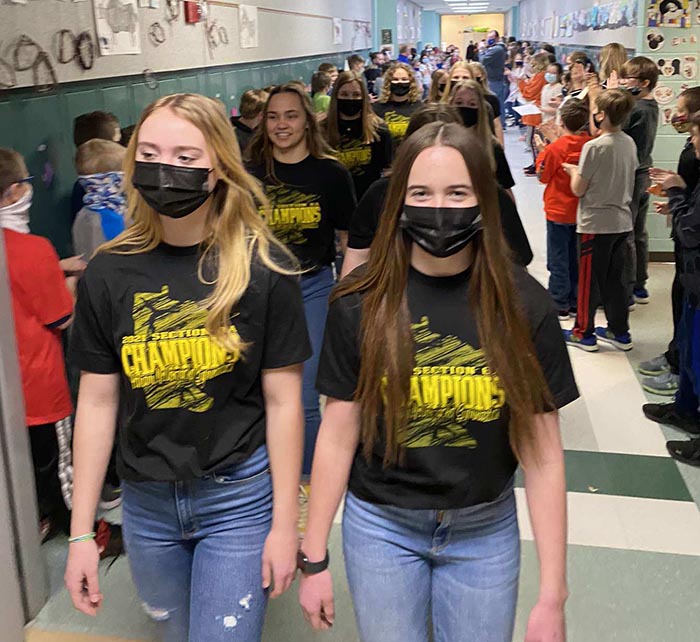 Watertown-Mayer/Mound-Westonka won the team competition with a score of 146.350 and Pine Island/Zumbrota-Mazeppa took second place with a score of 146.025. Mankato West took third with a score of 143.750 and Perham/NY Mills took fourth with 143.675. NL-S took fifth place with 142.4, while Worthington finished in sixth place with a score of 142.075, Big Lake took seventh with a score of 141.925 and St. Paul Highland Park finished in eighth place with a team score of 131.750.
The Yellowjackets finished with a tie for the second highest score in both the uneven bars and balance beam, and took third as a team in the vault. The difference came in the floor exercise where the team posted the sixth highest score out of eight teams.
The Yellowjackets featured a pair of NY Mills students on the team.
Amber Teberg posted an average score of 8.1 and 8.25 in the vault. Also in the team from NY Mills was Brooke Sonsalla.
In addition to Teberg, Cailyn Greisen posted an 8.6 and 7.75 on the vault, Brittney Lorentz scored a 9.250 and 9.325, Avery McAllister posted a 9.6 and 9.475 and Jada Olsen scored a 9.875 and 9.875.
In the uneven bars, McAllister scored a 7.275, Greisen scored a 7.75, Aryanna Myers scored 8.650, Lorentz scored an 8.975 and Olson scored a 9.675.
In the balance beam, McAllister scored a 9.15, Olson scored a 8.775, Lorentz scored a 8.45, Myers scored a 9.250 and Gracie Morris scored a 7.675.
For the floor exercise, Olsen led the way with a score of 9.475, while McAllister scored a 9.175, Lorentz 8.85, Greisen 8.1 and Myers scored a 7.3.
Individually, Perham/NY Mills gymnast Jada Olsen, took first place in the all-around competition, as well as the vault and bars.