Otter Tail County fans remember Elgin Baylor
Sports | Published on April 7, 2021 at 8:43pm GMT+0000 | Author: Chad Koenen
0
Longtime Lakers great played a charity game against Fergus Falls area all-stars
By Tom Hintgen
Otter Tail County Correspondent
On April 12, 1960, Minneapolis Lakers star Elgin Baylor, 25, joined his teammates to play a Jaycees-sponsored benefit basketball game in Fergus Falls.
Longtime sports fans in Otter Tail County believe that Baylor, who later played with the Lakers after they moved to Los Angeles, is arguably the greatest athlete ever to perform in this area of west central Minnesota.
Baylor, 86, died last Monday, March 22, in Los Angeles.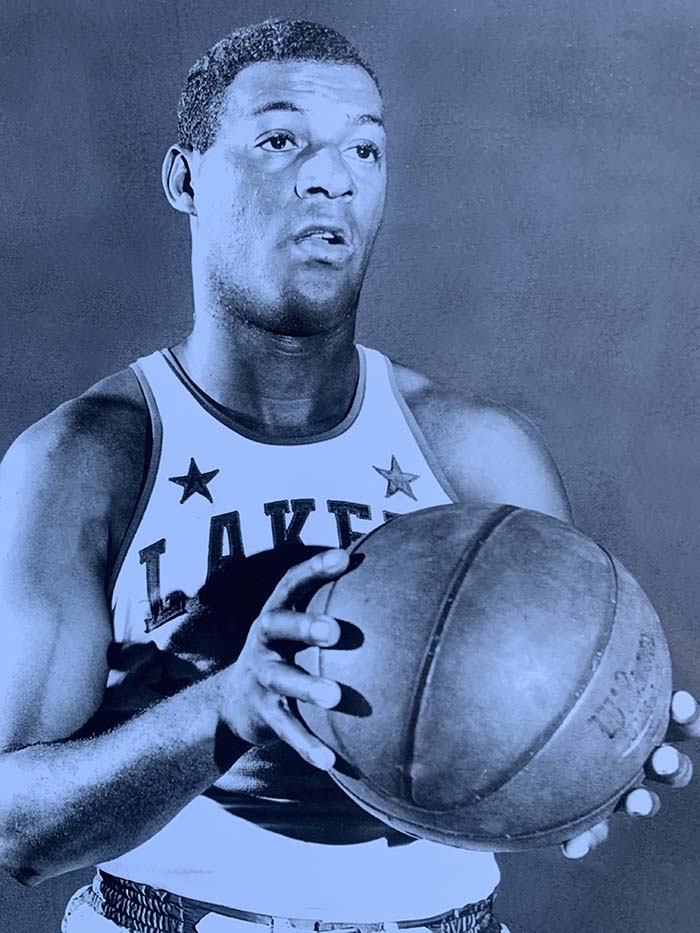 In 1960 the Lakers played against an area all-star team in Fergus Falls. The game attracted 700 fans from throughout Otter Tail County on a Tuesday evening at the high school gymnasium near Roosevelt Park.
Playing with Baylor, an NBA all-star and future hall of famer, were fellow Minneapolis Lakers starters Hot Rod Hundley, Ray Felix, Rudy LaRusso and Bob "Slick" Leonard.
Playing for the Fergus Falls area all-stars were Len Rendz, Paul Gust, Ken Reitan Gordy Bakken, Roland Harlow, Rocky Elton, Lowell Noack, Dick Hefte, Romie Gail and Elbow Lake standouts Jerry Sweeney and Bill Crowe.
The Lakers handily won the game 104-70. Baylor led all scorers with 49 points.
Two future Fergus Falls High School graduates who attended the game and who were thrilled to see Baylor in person were Roger Bjorklund, FFHS Class of 1966, and John Schwankl, FFHS Class of 1967.
Other kids from throughout Otter Tail County also came to the game in Fergus Falls. Many received personal autographs from Baylor and his Lakers teammates.
Baylor played two seasons for the Minneapolis Lakers before the team moved to Los Angeles for the 1960-61 season. He played for the Lakers from 1958 to 1972.
The Laker standout was named to 11 all-star teams, played in eight NBA finals and grabbed more rebounds than any Lakers player in franchise history.
In the spring of 1960 the Minneapolis Lakers, prior to the move to Los Angeles, barnstormed around rural Minnesota after their postseason ended. In those days NBA players were not high salaried basketball players.
In 1960, while with the Minneapolis Lakers and playing in Fergus Falls, the 6-foot 5-inch Baylor was considered a small forward.
Baylor, who with teammates played the charity basketball game in Fergus Falls in April of 1960, radically changed pro basketball. He introduced the hanging jump shot.
Just three months before playing in Fergus Falls, Baylor and his Minneapolis Lakers teammates narrowly escaped death during an emergency team airplane landing in an Iowa cornfield. They were flying back to Minneapolis after playing a game in St. Louis. Fortunately, nobody was injured.
Baylor talked about his Minneapolis and LA Lakers days in a book, "Hang Time," off the press in 2018 and published by Houghton Mifflin Harcourt Publishing Company.