New WiFi access points, smart rooms installed in OTC
Socials | Published on April 14, 2021 at 7:09pm GMT+0000 | Author: Chad Koenen
0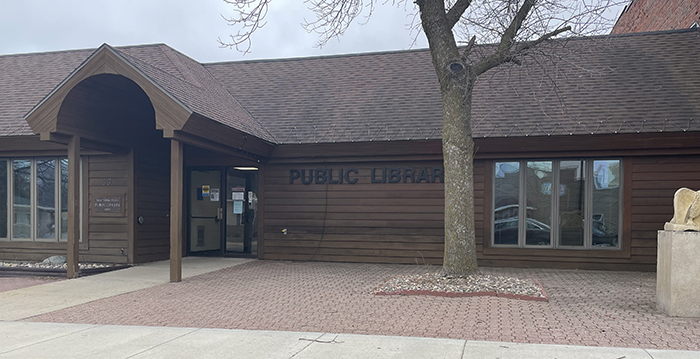 NYM Library has a free smart room available for area residents
With a bigger appreciation for WiFi and internet service after 2020, Otter Tail County and Otter Tail County communities, the Blandin Foundation, local telecommunications companies and Viking Library System have partnered to provide free public WiFi and smart rooms. These community partners utilized CARES Act and Blandin Broadband Community funds to invest in projects with the goal of increasing equitable access to digital services.
Using CARES Act and Blandin Broadband Community funds, public WiFi was added to Kirkbride Park in Fergus Falls and to the Battle Lake Public School parking lots in Battle Lake in partnership with Park Region, the City of Fergus Falls and Battle Lake Public Schools. Free public WiFi was also added in downtown New York Mills in partnership with Viking Library System, the city of New York Mills and the New York Mills Public Library.
In addition to the outdoor public WiFi locations, funds were used to create or upgrade publicly accessible "smart rooms" throughout the county. Smart rooms include public access to WiFi and audiovisual equipment and technology.
Some of the ways Otter Tail County residents, visitors, and businesses can use the smart rooms include for job searching and online interviews, accessing virtual trainings and classes, for participating in or leading virtual or hybrid meetings, or to connect virtually with family and friends.
The four Viking Library System member libraries located in Otter Tail County: Fergus Falls Public Library (www.ffpubliclibrary.org), New York Mills Public Library (www.nympubliclibrary.org), Pelican Rapids Public Library (www.prlibrarycatalog.org), and the Perham Area Public Library (www.perhamlibrary.org), provide smart room space with free public WiFi, public computers, and meeting space with audiovisual equipment. Contact the public libraries for more information on digital services and resources available.
New smart room spaces include the Battle Lake City Hall meeting room and Vergas Event Center, in partnership with Arvig Communications and the cities of Battle Lake and Vergas. Contact the cities of Battle Lake at www.ci.Battle-Lake.mn.us and Vergas at www.cityofvergas.com for more information on use of the smart rooms.
There are many possibilities for communities to make the most of these projects. More investment in projects to increase equitable access to digital services is planned in 2021 with the remaining Blandin Broadband Community funds.