Building relationships, one buyer and seller at a time
News | Published on April 21, 2021 at 4:21am GMT+0000 | Author: Chad Koenen
0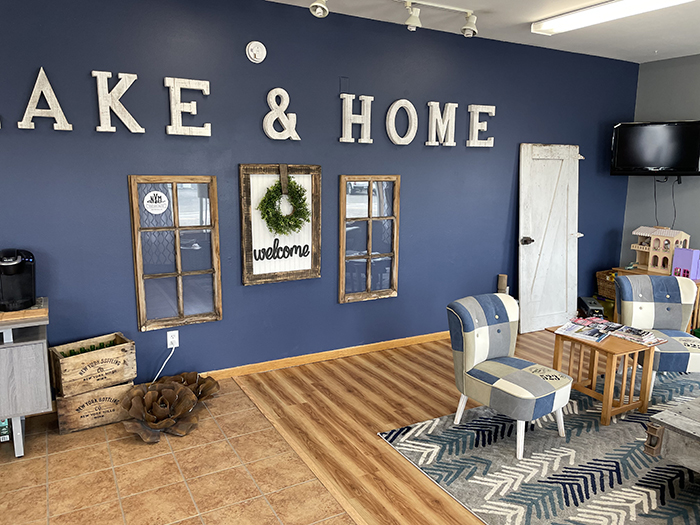 By Chad Koenen
Publisher
For Bonnie Dykhoff, and the rest of the staff at Centennial Realty, selling real estate isn't just about getting a completed transaction, it's about building relationships that can develop into lifelong friendships. Whether that means having an open door to anyone who walks by and wants to say hi, or even going the extra mile of helping a family move who is in a pinch, staff members do their part to make sure everyone who walks through their front door on Miller St. feels like family.
"What I like about real estate is the relationship and the friendships you build. We have people that stop in and it kind of becomes our own little community."

Bonnie Dykhoff
Those relationships also apply to staff members at Centennial Realty.
Janet Brown was a buyer that enlisted the help of Dykhoff, before coming to the NY Mills based business. After purchasing her home with the help of Dykhoff, Brown began working at Centennial Realty and has enjoyed her time in getting to know the community.
Brown said she wants to get to know the people who are looking to buy and sell real estate. Purchasing or selling a home can be a difficult decision and Brown said it is important that people know that the staff at Centennial Realty are willing to help guide them through the process.
"I think we are in it for the right reasons and it shows," she said.
In addition to building relationships, Dykhoff said real estate in enjoyable as it allows the staff members to help a family through a different phase of their life. That may include purchasing their first home, a bigger home for an expanding family, or even trying to help a family who just lost a loved one, navigate through a difficult time in their life.
"You just become amazing friends and it feels good to help them through a situation," said Dykhoff.
While many of their listings are in the Park Rapids, Wadena, Henning, Ottertail and New York Mills area, Centennial Realty isn't just bound by properties in the immediate area. With two MLS listing services, the staff can sell or list properties as far away as the Canadian border. In fact, Dykhoff said she was able to sell a property in Baudette, Minn., in just 12 hours.
As far as what properties are selling at the moment, Dykhoff said prices of all properties from vacant lots, agricultural land, lake cabins and single family homes are selling quickly. Many properties are even selling above list price, meaning the demand is out there if people are thinking of moving into their next dream home, or even downsizing. The demand for properties is also being aided by extremely low interest rates as well.
"If anyone is thinking of selling your house you should do it now," said Dykhoff. "After COVID-19 (restrictions), prices have shot up."
And if you list your home with Centennial Realty you never know, you might not even be able to sell your house but come away with a lifelong friend as well.
For more information, or to contact a real estate agent, visit Centennial Realty online at www.centennial-realty.com or stop by their office at 94 Miller St. in NY Mills. They can also be reached by phone at (218) 385-3562.