Ottertail moves forward with Big Build project
News | Published on April 21, 2021 at 3:18pm GMT+0000 | Author: Chad Koenen
0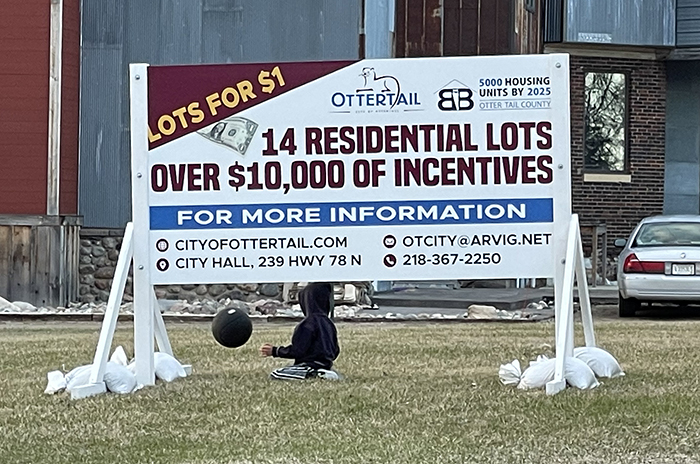 By Chad Koenen
Publisher
The Ottertail Community Center will be getting a fresh look.
During its regularly scheduled meeting on Thursday night, the Ottertail City Council approved a bid from Erik Ness to install a variety of landscaping options at the community center. As part of the bid, the new landscaping at the community center will include a variety of plants including: three arborbitae, eight spirea, three hosta, five grass, one blue spruce and one dogwood. 
The project will also include river rock and is expected to take about four days to complete. The estimated cost for the project will be $5,635.
Ottertail City Councilwoman Jan Hill said if the work is done correctly, the new landscaping shouldn't take a lot of work to maintain and will help to spruce up the area.
Housing program in Ottertail
The council continued to discuss an expansive building project that is taking place in Ottertail.
As part of a new program, the City of Ottertail is selling up to 14 lots for just $1 apiece, provided a new home is constructed on the lot. There are assessments on the lots, but they still provide home owners with the opportunity to immediately build equity in a new home. The hope is to provide enough incentive to attract people to call the greater Ottertail area home and continue to grow for another generation.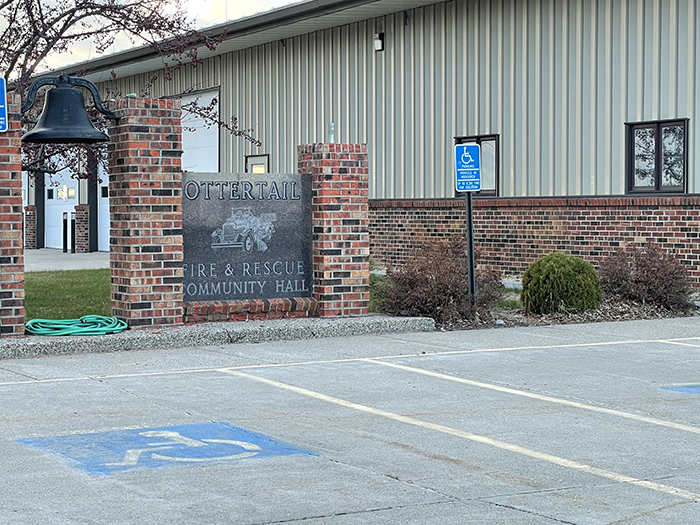 Ottertail Mayor Ron Grobeck said the plan provides instant equity into a new home. That equity can help a new home owner get a loan and also make new construction a more affordable option.
"I think the purpose of this is to get people in Ottertail to take ownership," said Grobeck. "I think it is a brilliant plan and I think we should give it plenty of time to play out."
One of the big questions on Thursday night was whether the city should let developers to build spec homes in the new development.
Hill said she was concerned that a developer could purchase all of the lots, before a family can come in and purchase a lot. The council did not make a formal decision about developers purchasing lots as part of the development, but once again said it would like to see families purchase the lots and construct new homes in the development.
In other news
• Heard a concern from Justin Lohse about an underground vault for the water main coming from Henning. Lohse said he would look at more options as to whether the controls could be put above ground, or if there could be alarms installed, to warn him if fumes were present.
• Heard the Ottertail Fire Department sold its Polaris side by side by $3,000.
• Approved moving forward with advertising for bids for the Happy Acres Development. The council could open bids as soon as May 12 and it could award a construction contract as soon as its May 20 regularly scheduled meeting.
• Heard an update on the Tyler Wohlers Trail project. The city is currently in a holding pattern until it finds out if private funding was available to make the project come to fruition.
• Approved moving forward with crosswalk signs for downtown Ottertail. The hope was to put removable signs in the middle of the road to help slow down vehicles and improve pedestrian safety downtown.