Trap team wraps up final week of practice
Sports | Published on April 21, 2021 at 3:06pm GMT+0000 | Author: Chad Koenen
0
Conferences have been announced for the New York Mills spring trap team. 
NY Mills has been assigned to Class 6A, Conference #2.  Starting on Monday, April 19, NY Mills will be competing for the next five weeks against the following teams in its conference: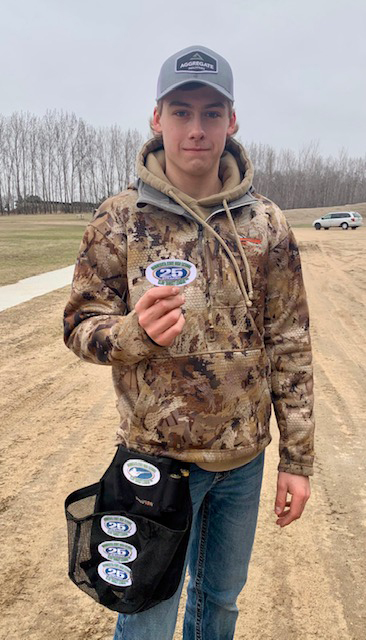 Blaine High School
Brainerd HS
Cambridge Isanti HS
Duluth East HS
East Grand Forks HS
Mahtomedi HS
New York Mills HS
Royalton HS
St. Croix Lutheran HS
This year there are 42 conferences and nine different classes based on team size. These are tough schools to compete with, but the way NY Mills' team has been scoring during their practice rounds head coach Tom Kotarski has no doubt they will be tough competition as well. 
NY Mills had to cancel two of their practices this past week due to the weather, which is always disappointing. But, despite the cold weather on April 14, the Eagles held their practice and had some great scores come in.  
Levi Roberts, after hitting 23 of his targets during his first round, managed to hit all 25 of his targets during his second round and earned himself another 25 straight patch to add to his collection. 
Bode Roberts was only one target away from hitting all his 25 targets on his second round. Several of the NY Mills team members hit at least 23 of their targets on one or more of their rounds, which is tough to do in cold weather. Individuals who hit 23 targets were Megan Riedel, Will Oakes, Taylor Pulver, Kailey Keskitalo and Montgomery Briard. 
Kotarski said the team hopes to have a great season—let the competition begin.