Optimism is in the air for fishing opener
News | Published on May 11, 2021 at 9:32pm GMT+0000 | Author: Chad Koenen
0
Early ice out makes for promising walleye opener
By Chad Koenen
Publisher
For the first time in a number of years, Minnesota mother's didn't need to share Mother's Day weekend with family members in search of that elusive walleye. Due to the proximity of Memorial Day weekend, the walleye fishing opener is held two Saturdays before Memorial Day weekend, fishermen from across the state had to wait a week longer than usual to begin their summer's quest for walleye.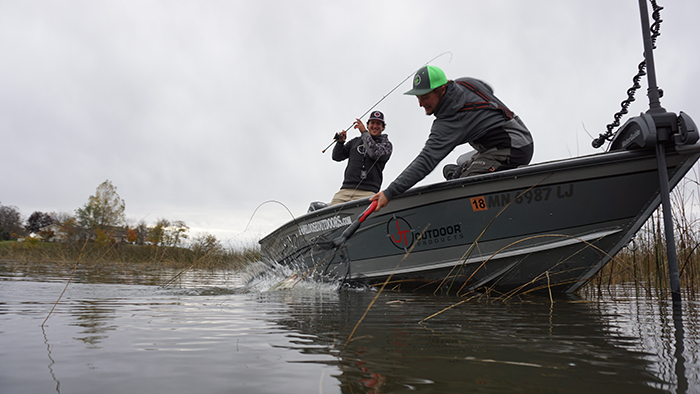 While the delay to the start of the walleye fishing opener means one more week of waiting, area fishing guides are optimistic that a perfect storm is brewing for a good fishing opener weekend. 
"It almost looks like the perfect storm with an earlier ice out. Even with the cooler temperatures, the time period between the spawn and post spawn has given fish the opportunity to move into waters where the opportunity is there," said Todd Cameron of PT Fishing Guides. "It's absolutely shaping up to be wonderful."
Cameron said spot tail shiner, which is a local favorite, will once again be one of the favorite go-to baits throughout the weekend. He expects the walleyes to be in 2-6 feet of water, depending upon the water clarity and wind.
Local fishing guide Jesse Thalmann, of Thalmann's Guide Service in Henning, agreed that this year's opener has the potential to be one of the better ones in a number of years. He specializes in pan fish like crappies and blue gills and said "the bike should be really good."
He said the crappies and blue gill are in the bays and the bite has been strong so far this spring.
After last year's opener that was hampered by inclement weather, Cameron is hoping for good weather that will provide a boat full of fish for everyone that goes out on local lakes this weekend.
"Hopefully the weather will cooperate this year. We are certainly due for a nice opener," he said.