NYM bowlers advance to state tournament
Sports | Published on May 20, 2021 at 11:55am GMT+0000 | Author: Chad Koenen
0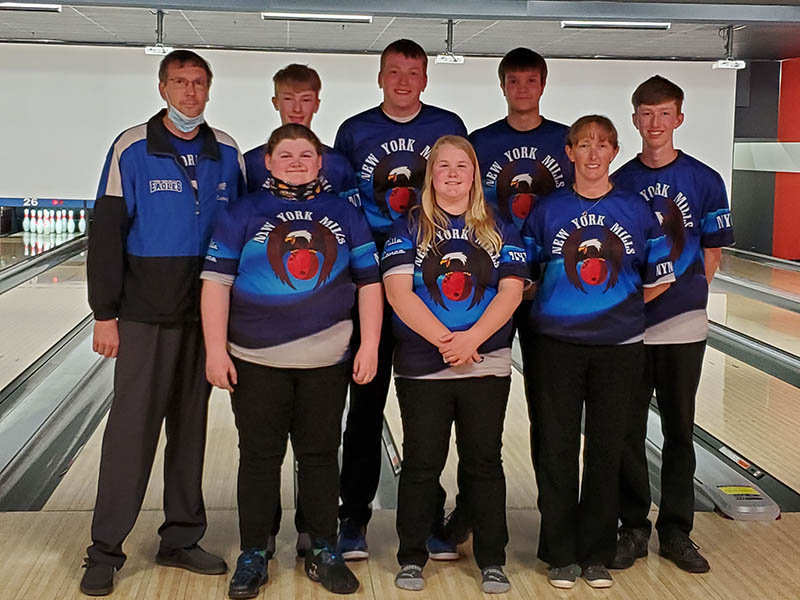 The New York Mills High School bowling team will advance to state this weekend at AMF Southtown Bowling Alley in Bloomington, Minn. The team took third place at the Super Regional contest last weekend at the Bowlero in Eden Prairie.
On Friday, May 21, Jace Rudolph, Cale Rudolph, Hunter Cooley, and Trey Gilster will bowl for NY Mills' conference starting at 1 p.m. in the all-conference tournament.
On Saturday, May 22, the team will start at 10 a.m. for the state tournament.
All seven members of the varsity team are seniors and include: Jace Rudolph, Chase Keskitalo, Hunter Cooley, Cale Rudolph, Macenzie Schultz, Taylor Pulver and Trey Gilster. The team is coached by Lisa Rudolph and Jason Cooley.
The bowlers finished as the West Central North Conference champions with a record of 12-2 overall after winning 54 of the 68 games they bowled this year. The team average score is 171.97.