Three Eagles hit 25 straight in trap league
Sports | Published on May 20, 2021 at 11:49am GMT+0000 | Author: chadkoenen
0
The New York Mills trap team held its fourth week of shooting last week. One more week to go and then the team will find out how it placed in their conference.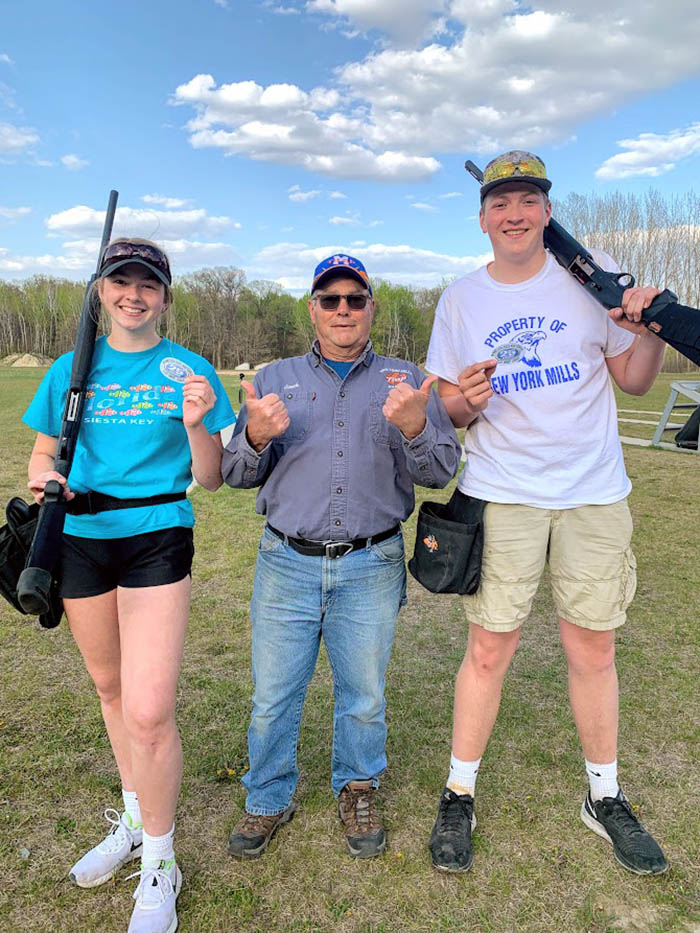 For their fourth week of league shooting the Eagles had three athletes shoot 25 straight. On Monday, Izak Schermerhorn, an eighth grader, received his very first 25 straight patch and was one happy guy. He almost received his first 50 straight patch, but just missed his 17th target on his second round and ended up with a 49. Head coach Tom Kotarski said it was a great shooting for a first year team member.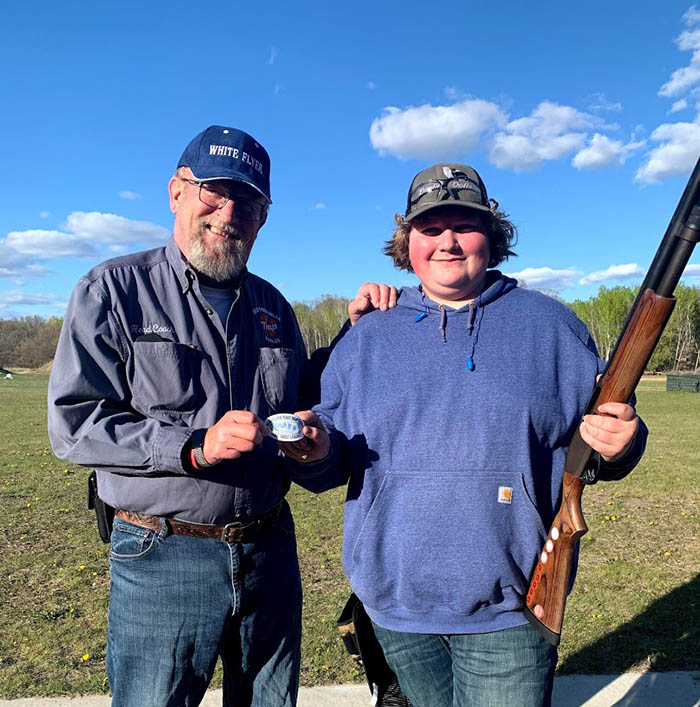 Then on Wednesday night, Coach Jim Frahm was scoring on trap 2 for Kailey Keskitalo, DaShaun Robinson, Chase Keskitalo, Jacob Guck and Braxton Ehnert. Chase Keskitalo hit all his targets on his first round and only missed his 12th target on his second round for a score of 49. His sister, Kailey Keskitalo, missed two in her first round, but she wasn't about to let her brother get all the glory—she cracked them all in her second round for a 25 straight and score of 48.
While over on trap 1 their younger brother, Colson Keskitalo, a seventh grader, only missed 1 target on his first round. Kotarski said the sibling competition is strong on our team and it's fun to watch.
NY Mills' top 5 scores for the week go to:
49- Chase Keskitalo and Izak Schermerhorn.
48- Kailey Keskitalo
47- Nathan Fischer, Levi Roberts and Maison Perry
46- Zeke Aho, Cody Barthel, Monte Briard, Megan Riedel, Macenzie Schultz, and Sawyer Wedde
45- Colson Keskitalo and Bode Roberts
With one week to go, the race is on for top gun and top 5, and it's a close race. Here's who's in the running after week 4-week 5 could change everything.
23.5 average- Nathan Fischer
23.38 average- Monte Briard and Chase Keskitalo
22.88 average- Levi Roberts and Izak Schermerhorn
22.75 average- Cody Barthel
22.63 average- Zeke Aho, Kailey Keskitalo and Sawyer Wedde