Putting their pens, paper away for the final time
News | Published on June 10, 2021 at 6:24pm GMT+0000 | Author: Chad Koenen
0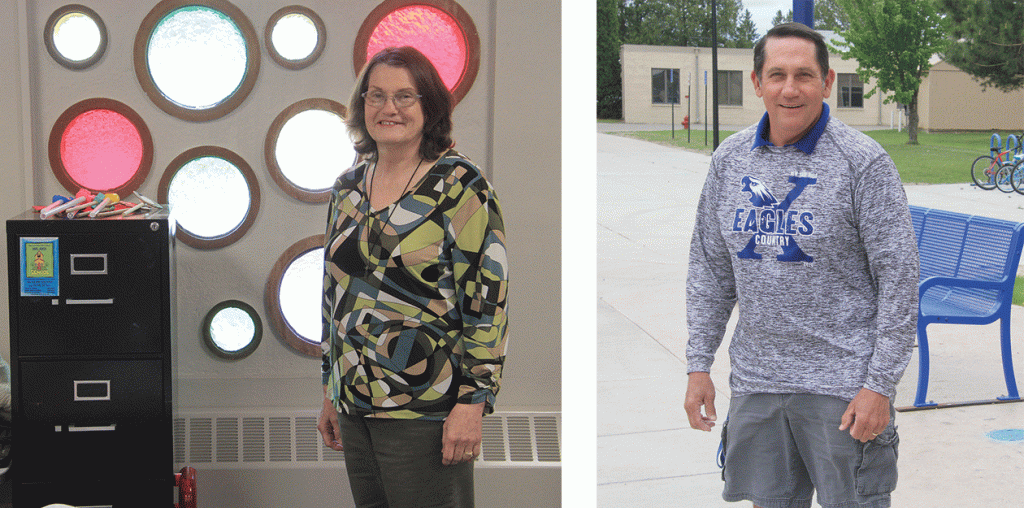 Hendrickx, Sorensen, Esala retire from NYM
By Chad Koenen
Publisher
Three New York Mills teachers with approximately one century of experience between them put their pencils, paper and textbooks away for the final time last week.
As the school bell rang for the final time on Friday afternoon, Jay Sorensen, Greg Esala and Nancy Hendrickx waived goodbye to students for the last time as they retire from the NY Mills School District.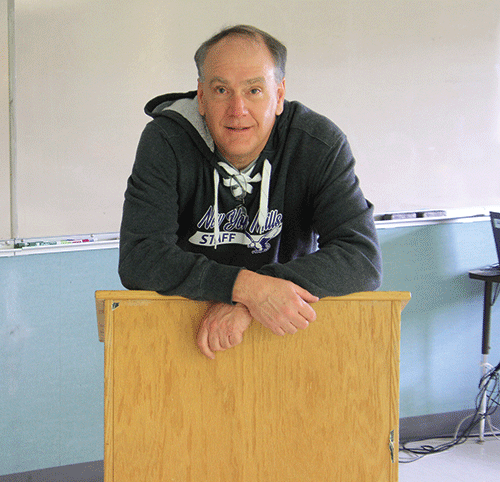 Jay Sorensen
After joining NY Mills School 33 years ago, Sorensen has taught everything from civics to political science, US and World History, economics, careers, school to work, current issues and sociology.
During his time at NY Mills, Sorensen said he has enjoyed his time working with the students and staff that make up the NY Mills School District.
"I have been surrounded by a wonderful group of people over the years. The students and staff have always been the best part of my job," he said. "I feel very fortunate to have been hired as a teacher in New York Mills. I couldn't have asked for a better job or community to work in." 
When he officially enters retirement, Sorensen said he will miss both the people and the feeling of starting a new day of school. He is planning to continue to work in retirement and is looking forward to the opportunity to be a grandparent.
"I'll continue working for the forseeable future. My wife and I have also been blessed to have become grandparents recently, so we plan to spend a lot of time with family," he said.
Greg Esala
There are just a handful of grades that Greg Esala has not taught during his career in education. Esala has taught third, fourth, fifth and sixth grade in his career, while also heading the gifted and talented program at NY Mills School. In all, he has taught a total of 21 years, including 14 at NY Mills. In addition to being a teacher, Esala has served as an elementary principal, including 11 years as the elementary principal at NY Mills.
He has enjoyed his time at NY Mills School and the opportunity to be a part of the greater NY Mills community.
"It has been a pleasure to be a part of the New York Mills school and community. I left for a few years, but I worked to get back to New York Mills, because this is a great community and school system. This is where I wanted my children to be educated, because of the caring staff from preschool to high school," said Esala.
As he heads into retirement, Esala said he will miss the students and his teaching colleagues. However, just because he is retiring from teaching, it doesn't mean Esala will be absent from the day-to-day lives of some of the students at NY Mills School.
"In retirement I will continue to coach the Eagles cross country team, as well as volunteer to help our softball and baseball programs," he said.
During his time in education, Esala restarted the cross country program at NY Mills and has coached baseball, softball, cross country, boys and girls basketball and volleyball.
Nancy Hendrickx
After 39 years in teaching, including the past at NY Mills, Nancy Hendrickx has retired from teaching. Over the years she has taught all of the elementary grades in K-6 and worked for a few years as a Chapter 1/Title 1 teacher in NY Mills, Cannon Falls, Rice, Wadena, as well as California and Arizona.
"I have taught all elementary subjects. I did not plan for the majority of my years teaching to be in kindergarten, but once I started there, I immediately loved it," said Hendrickx. "I feel so fortunate to have spent so many years with children. Their friendliness, smiles and enthusiasm about learning have paid me back in dividends! I like variety, and one certainly gets that in an elementary classroom."
Even though she is going to miss the students and staff, Hendrickx said she is looking forward to the opportunity to spend more time with her family and doing projects with her grandchildren. She is also looking forward to gardening and picking up a good book to read.
Hendrickx said the past 39 years went by quickly, but she hopes she had a lasting impact on the students she has taught over the years. 
"I had many great teachers growing up who made a positive difference in my life. I am blessed to be called a teacher, and I hope I have influenced many students for the better," she said. "As with parenting, the saying is that some days last forever but the years fly by. So true! Years ago this note was left on my desk when I started teaching kindergarten at St. Ann's in Wadena: Charles Dickens said 'It is no small thing that they, who are so fresh from God, love us.' I have tried to appreciate this calling every day, and I cherish the memories."