Putting the community first at Mills Country Market
Socials | Published on June 24, 2021 at 10:50am GMT+0000 | Author: Chad Koenen
0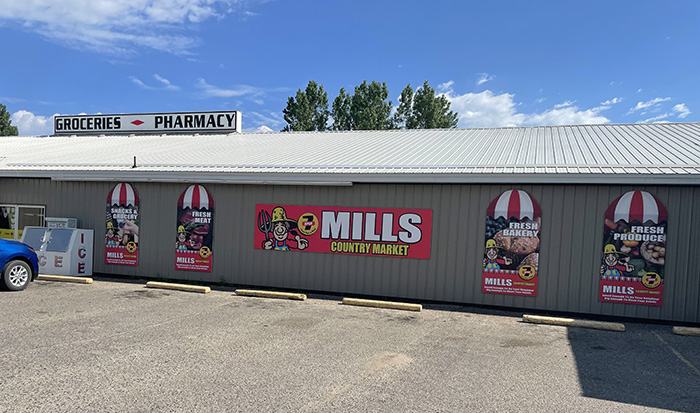 Locally owned grocery store continnues to expand offerings
By Chad Koenen
Publisher
As several signs throughout Mills Country Market say, "small enough to be your neighbor, large enough to meet your needs."
There is perhaps no better way to describe New York Mills' full service grocery store than that—big enough to find what you need, but small enough to make customer service and helping out a friend a priority, With approximately 10,000 items on hand at any one time, Mills Country Market has everything from NY Mills Eagle clothing to fresh rolls, pop, 99 cent greeting cards, an expansive freezer section and one of the top meat sections in a grocery store in the region. That doesn't even include all of the ice cream and milk that are a staple during June Dairy Month.
During the height of the COVID-19 pandemic, owner Tim Muehler said the store prided itself on going the extra mile to help the community. Whether that was to make deliveries to people's home, offering curb side pickup or anything else they could do to help a person in need, the goal was to be there for the community.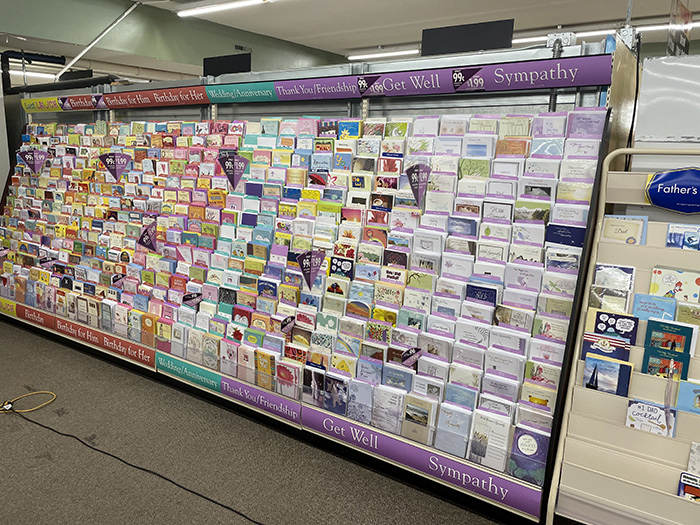 "We were glad to be here during COVID to support the community. We still do delivery on Wednesdays and curb side pick up," said Muehler. "We want to be here for whatever you need."
The store also carries a number of local brands like Owly Coffee, Knappers Natural Raw Honey and a dry cleaning drop off and pick up location. If someone has a special cut of meat they would like the store can also do that as well. Muehler said people should just talk to his son Tyler about custom meat cutting. The store is also beginning to offer a line of sausages created at Mills Country Market.
He credited the loyal customers over the years for helping to support the store by shopping locally.
"The loyalty of customers have been fabulous," said Muehler. "If it wasn't for the customers we couldn't keep the doors open."
Muehler said they are continuing to find ways to fill needs in the community, while also making investments for the future. In August, Mills Country Market is planning to redo its parking lot and sidewalk, they redid the outside of the building and added some unique artwork to the store itself on the outside of the building.
Of course one of the staples of the store is the employees willingness to help out however a customer may need. That includes bringing the groceries out to a person's car, while also actually having a live person check out the items at the register, instead of making you do it yourself.
Mills Country Market is open seven days a week and is located at 113 Miller St.