Cavalier, Steinbach place sixth in fishing league
Sports | Published on July 6, 2021 at 3:00am GMT+0000 | Author: Chad Koenen
0
The New York Mills High School fishing team participated in their second event of the season on Rush Lake on June 24.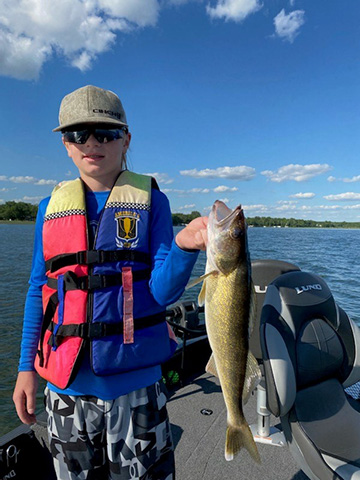 The league had 34 boats this last week competing for the top 8 spots. Most every team from every school recorded fish with lots of fun being had. This week there were two New York Mills teams place in the top 8. 
The team of Nevaeh Cavalier and Kacie Steinbach, along with their boat captain Jeremy Cavalier, came in sixth place with nice mixed bag of fish including crappies and walleye's.  
The team of Isaac Kawlewski and Aiden Meech, along with their boat captain Terry Weller, stayed hot tieing for first place with a mixed bag of fish which included a 20" walleye, 9.75" sunfish and 12" crappie, the other team from Breckenridge turned in an impressive card of bass featuring multiple in the 18" range.