Tuckpointing planned for county courthouse
News | Published on July 6, 2021 at 3:06am GMT+0000 | Author: Chad Koenen
0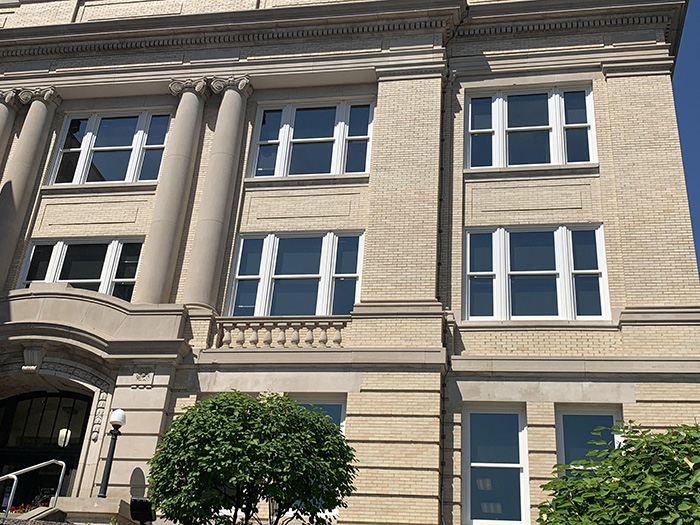 By Tom Hintgen
Otter Tail Coorespondent
The five-person county board of commissioners, on June 22, gave approval for seeking bids for tuckpointing at the county courthouse south of downtown Fergus Falls.
This project will be the responsibility of Terry Hoff, physical plant manager for Otter Tail County.
Tuckpointing is the process of repairing or refilling mortar joints in brick. The name comes from the process of tucking or packing mortar into the damaged joint with a tool called a tuck pointer.
The three-story cream-colored brick and limestone building, built in 1922, has been modified several times through its history.
The Otter Tail County Courthouse contains the law enforcement center, the county jail, three courtrooms, judicial offices and several meeting rooms. It is the primary location for Probation, Court Administration, County Attorney and the Sheriff's Office.
Other county offices, including driver license renewals, are located at the Government Services Center in northwest Fergus Falls, near the site of the former Regional Treatment Center.