Volunteers needed for annual used book sale
Socials | Published on July 6, 2021 at 3:05am GMT+0000 | Author: Chad Koenen
0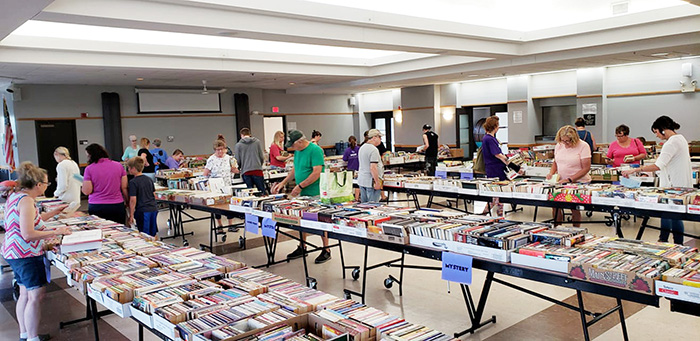 By Chad Koenen
Publisher
If you can't find a book that peaks your interest at the New York Mills Library used book sale, you aren't looking hard enough. That's because from July 20-21 the NY Mills City Hall Ballroom will be filled with used books for as little as $1 apiece on the first day and $.50 on the second day.
The event is sponsored each year by the Friends of the Library with all of the proceeds directly benefitting the NY Mills Public Library. Donations for the book sale are accepted year round, and after last year's event was canceled due to the COVID-19 pandemic, there are a large amount of books ready for the picking. 
While the selection of books will be large, library director Julie Adams said volunteers are still needed to make the event a success. Those who are willing to volunteer at the used book sale can either call Adams at 385-2436 or click on "Sign Up Genius" on the library's website www.nympubliclibrary.org
The sale will be held from 9 a.m. to 6 p.m. on July 20 and from 9 a.m. to 4 p.m. on July 21. The sale will be located in the city hall ballroom at 28 W Centennial 84 Dr.
In addition to the used book sale, the library will be hosting a Reading Colors Your World summer story time on Thursday, July 1, July 8 and July 15 at 1:30 p.m. at the library. The event is open for preschool and elementary aged children. Registration is required and can be made by calling the library at 385-2436. There is a limit of 10 participant spots per week.
Trivia night will also be held at Mills Liquors on Thursday, July 15 beginning at 7:30 p.m. The cost will be $20 per team of four people. There will be a limit of 12 teams.
To register contact the library at 385-2436.