Farmer's Daughter offers a little bit of something for everyone
News | Published on July 28, 2021 at 8:07pm GMT+0000 | Author: Chad Koenen
0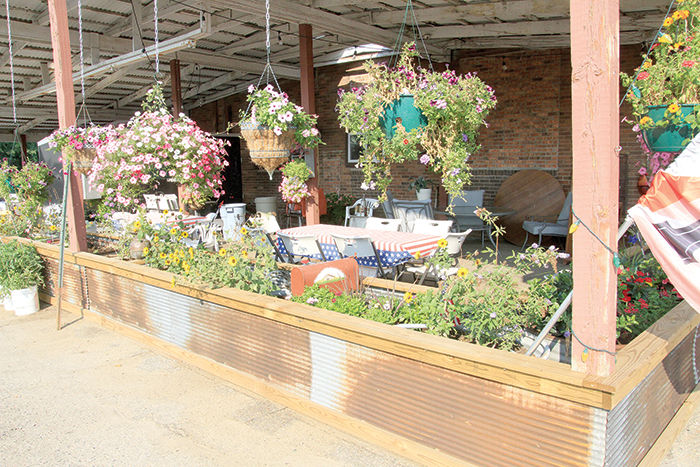 By Chad Koenen
Publisher
Some community's have a bakery, while others have an ice cream parlor. Some have a place to purchase hard candy, a place to go to get a warm home cooked breakfast or lunch. Even less have a place where you can purchase custom brownies, cupcakes, cakes and more. To have all of those items under one roof, now that is something to write home about.
Since opening their doors for the first time on June 10, 2020, Lisa Kopveiler and the staff at Farmer's Daughter Rustic Bakery has been busy filling the needs of the greater New York Mills area. Located in the former Creamery building, a historic building with stories to tell all on its own, the new bakery has been busy making memories and providing a place for people to gather of all ages.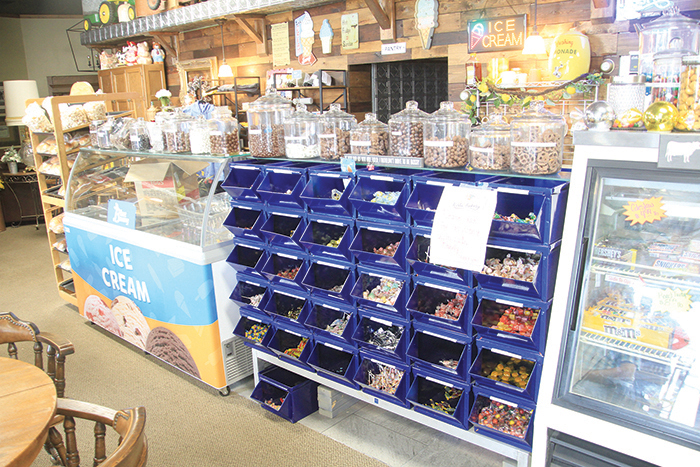 Kopveiler purchased the former Creamery building in July of 2019 and completed an expansive remodeling project. She now offers home cooked breakfast, which is served all day, and lunch specials each day. Among the specialties at Farmer's Daughter Rustic Bakery is the fried chicken they offer every day.
The breakfast includes staples like omelets, biscuits and gravy, french toast and much more. The lunch menu includes a home made special each day to provide guests a home cooked meal without the actual work of putting it together.
"We try to do a home made lunch special. More home cooking," said Kopveiler.
In addition to the food, and one can't forget the expansive line of donuts and rolls that are baked fresh each day, Farmer's Daughter Rustic Bakery offers 12 different flavors of hard ice cream served by the scoop each day. They also have a large line of hard candy, think of an old fashioned candy shop, as well as flavored lemonade and ice teas.
Kopveiler said it was her hope to have a business that was a one stop shop for everything a person may want or need. She also sells t-shirts, gift items like soaps, earrings, bracelets and more.
For those wanting to plan a large party and looking for something sweet to eat, the staff at Farmer's Daughter Rustic Bakery can create a custom cake, cupcakes, bars or just about anything you may need to eat.
One of the biggest changes to Farmer's Daughter Rustic Bakery is the outdoor dining area. The area features a number of flowers planted around a flower bed, while also featuring a covered area with picnic tables to enjoy a warm Minnesota summer day.
Inside, Kopveiler has knickknacks and antiques of all shapes and sizes of things like tractors, tops, Pillsbury Doughboys, rolling pins and much more. The items are on display and offer a rustic look at the history of the region.
Farmer's Daughter Rustic Bakery is located at 102 E Centennial 84 Dr in NY Mills. It is open from 4 a.m. to 5 p.m. Monday through Friday, 6 a.m. to 5 p.m. on Saturday and from 6 a.m. to 2 p.m. on Sunday.