OTPC retires its Hoot Lake Plant
News | Published on July 28, 2021 at 8:28pm GMT+0000 | Author: Chad Koenen
0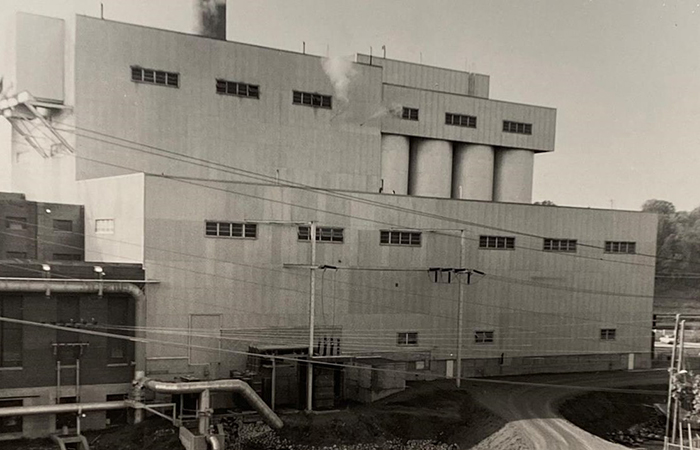 By Tom Hintgen
Otter Tail County Correspondent
On July 21 Otter Tail Power Company commemorated Hoot Lake Plant's legacy of safe and reliable generation of electricity. The coal-fired plant had been in operation for a century.
Special praise, during the retirement celebration, went to the employees who worked at the plant. They often overcame adverse conditions in order to keep the plant running and serve the needs of Otter Tail Power Company customers.
"Those employees were skilled, dependable and took pride in jobs well done," said Otter Tail Power Company President Tim Rogelstad, a native of Pelican Rapids.
The plant, east of Fergus Falls and rated at 140 megawatts, was retired on May 31 this year. Many communities and rural areas of Otter Tail County were served by Hoot Lake Plant over the years.
A Hoot Lake waterpower station, one of five hydro stations in the Fergus Falls area, will likely continue to operate. And nearby Otter Tail Power Company will install solar panels which will generate 49 megawatts of electricity, making use of the current Hoot Lake Plant substation.
Replacing the coal-fired Hoot Lake Plant is a new 245-megawatt natural gas station near the town of Astoria in eastern South Dakota.
"The Astoria station will provide a reliable backstop for wind and solar resources, when the wind isn't blowing and the sun isn't shining," said Rogelstad.
Otter Tail Power Company started generating electricity at the Hoot Lake hydroelectric plant in 1914. As the number of customers grew, the company saw the need to construct steam generating units in 1921 and 1923.
Unit 1, totaling 7.5 megawatts, was built in 1948. Unit 2, rated at 53.5 megawatts, came on line in 1959. The unit later reached a capacity of 60 megawatts.
Unit 3, with a capacity of 80 megawatts, came on line in 1964.
In 2013 it was determined that new environmental protection requirements for Hoot Lake Plant did not allow for economical upgrades. Retirement of the plant became necessary.
The last coal train arrived at Hoot Lake Plant in February 2021.
"Throughout its 100-year history, Hoot Lake Plant has generated more than electricity for our customers, company, and communities," Rogelstad said. "It's been a place where our employees worked to safely provide an essential service, especially during times when it was most needed."
He added that Hoot Lake Plant was a place where careers, relationships, and memories began and grew.
"The plant is just one example of how our company has risen to meet the needs of our many stakeholders. It's the people and spirit of our company that truly made it possible. And that legacy of people and perseverance will remain." 

Otter Tail Power Company President Tim Rogelstad
Also speaking at the retirement celebration on July 21 were Otter Tail Corporation CEO Chuck MacFarlane and Fergus Falls Mayor Ben Schierer.
"For 60 years Hoot Lake Units 2 and 3 offered reliable electricity," MacFarlane said. "This plant had many miles of boiler tubes and valves. Very few power plants this size and this age are left in the United States."
Schierer said the history of Fergus Falls has been intertwined with Otter Tail Power Company.
"We commend the people who worked over the years at Hoot Lake Plant," Schierer said. "As a city we look we forward to a healthy relationship with Otter Tail Power Company for many years to come."