Otter Tail County Sheriff's Deputy Mekash Recognized
News | Published on August 2, 2021 at 9:54pm GMT+0000 | Author: Chad Koenen
0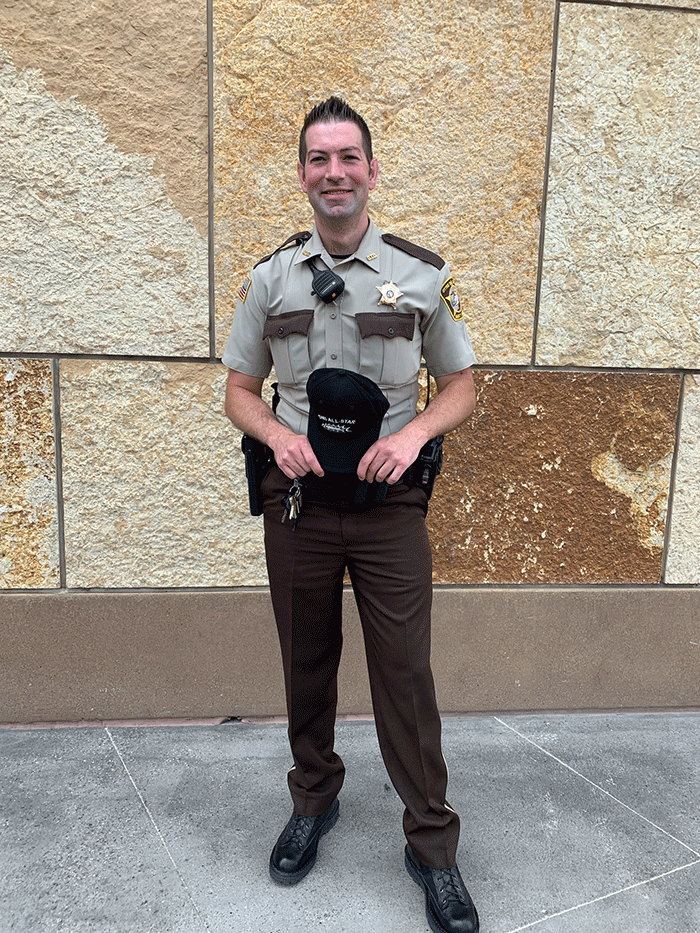 The Minnesota Department of Public Safety recognizes this year's DWI All-Star team of officers, troopers, deputies, and prosecutors from around the state.
The team made 3,749 DWI arrests across Minnesota in 2020. The 61 DWI All-Stars accounted for 17 percent of all DWI arrests in the state in 2020 and were recognized for their efforts at a recent Minnesota Twins game.
Allen Mekash, Deputy with the Otter Tail County Sheriff's Office is a 3-time All Star for 2018, 2019 and 2020. Otter Tail County Deputy Mike Wing earned an honorable mention. The award recognizes the hard work and dedication by these deputies to impaired driving enforcement.
Mekash is a member of the Otter Tail County Safe Communities Coalition, a group of community members working together, as part of the Toward Zero Deaths initiative, to reduce traffic crashes on our roads. Currently, the coalition is working to spread the word about the importance of following speed limits on the roads. Efforts to reduce speeds on our roads will continue through the end of July. The coalition is thankful for Deputy Mekash's dedication to traffic safety and wants to remind all road users to be active in advocating for safety by slowing down and always driving smart.
"The Safe Communities Coalition appreciates your partnership and commitment to saving lives on our roads. Congratulations Allen."
"Deputy Mekash is an important partner in traffic safety," said Leah Jesser, Otter Tail Safe Communities Coalition Coordinator.
"DWI enforcement is critical to ensuring that our roadways are safe," said Otter Tail County Sheriff Barry Fitzgibbons. "Deputy Mekash's hard work in getting impaired drivers off our roads potentially saved the lives of those that were operating impaired as well as the public. Congratulations Allen on a well-deserved award."
The Minnesota Department of Safety advise to avoid meeting these dedicated DWI All-Stars on the road by securing a sober ride every time you decide to drink.