Reeling in a winner on the lake
News | Published on August 13, 2021 at 7:42pm GMT+0000 | Author: Chad Koenen
0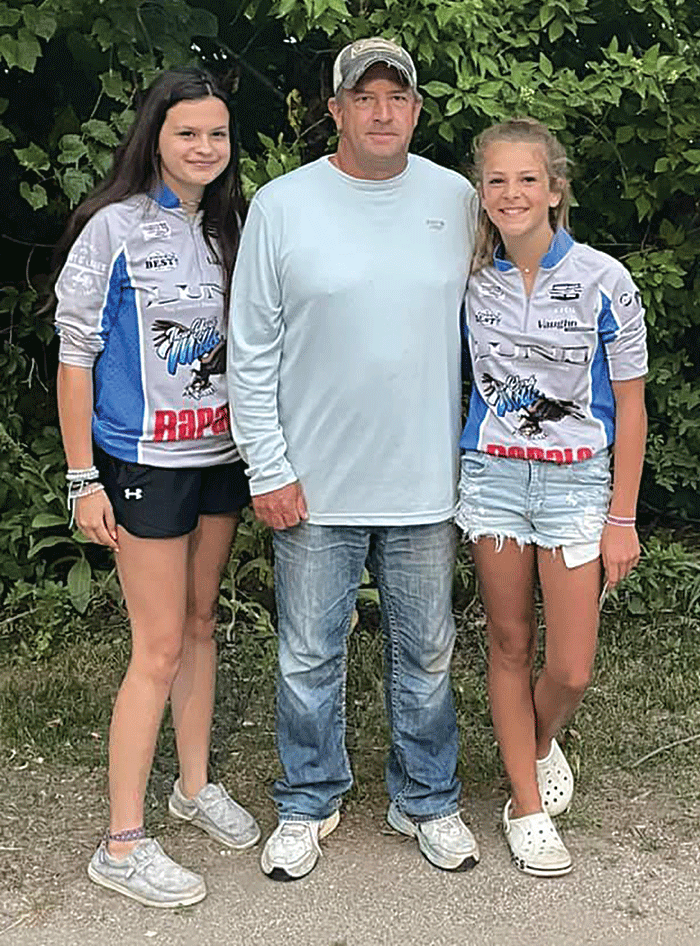 NYM team takes first at contest on Big Pine Lake
By Barbie Porter
Editor, Frazee-Vergas Forum
The fifth event of the fishing season is in the books and Kacie Steinbach, Nevaeh Cavalier and their boat captain Steve Steinbach took their first ever, first place finish on a hot and smoky day.
Nevaeh and Kacie teamed up to form their fishing team a few years ago, when the league opportunity was presented. Both young ladies grew up fishing. Through the years of standing on docks and sitting in boats, their fathers handed down their wisdom about bait, enticing fish to bite and more.
All those years of father-daughter bonding was on display as the girls ventured onto Big Pine Lake on Thursday, July 29. While the contest was as expected, there was something unique about the team. Their boat captain was on vacation so Kacie's father, Steve, stepped in.
He said his duties as boat captain were pretty simple­—get the bait and know where the fish are. Being that he has a summer home on the lake, finding the fish finder came more from experience than from a machine or scouting in the days leading up to the event.
As captain, Steve also fishes and collects points for the team. His daughter explained the team can catch as many fish as they want, as the contest is catch and release. Of those caught, they are measured and photographed according to tournament rules. The length of the fish earns points. The top five fish of any species create a collective score for the team.
"We caught a lot of fish that day," Kacie said, noting they used worms during their outing.
Neveah reported the ladies earned 20 points, and the total gave her confidence they were headed toward a top finish before the contest concluded. 
"Before we earned 20 points, our top score was 16 points," the New York Mills High School freshman said.
Helping set the new team record was a 4-point crappie that measured 14 inches. While some angling for pan fish may use a bobber, Neveah said they did not utilize the aid and instead relied on the feel of the fish tugging on the line. Crappies can be tricky and mislead anglers to thinking they are hooked when they are simply nibbling the bait from the side. However, Neveah played her hand well, enticing the fish until it went in for a big gulp.
"I started reeling it in once I felt it pull," she said. "It didn't fight, so I didn't think it would be as big as it was."
While Kacie was able to secure all the fish that dared to tug on her line, Neveah was left with a story about one that got away.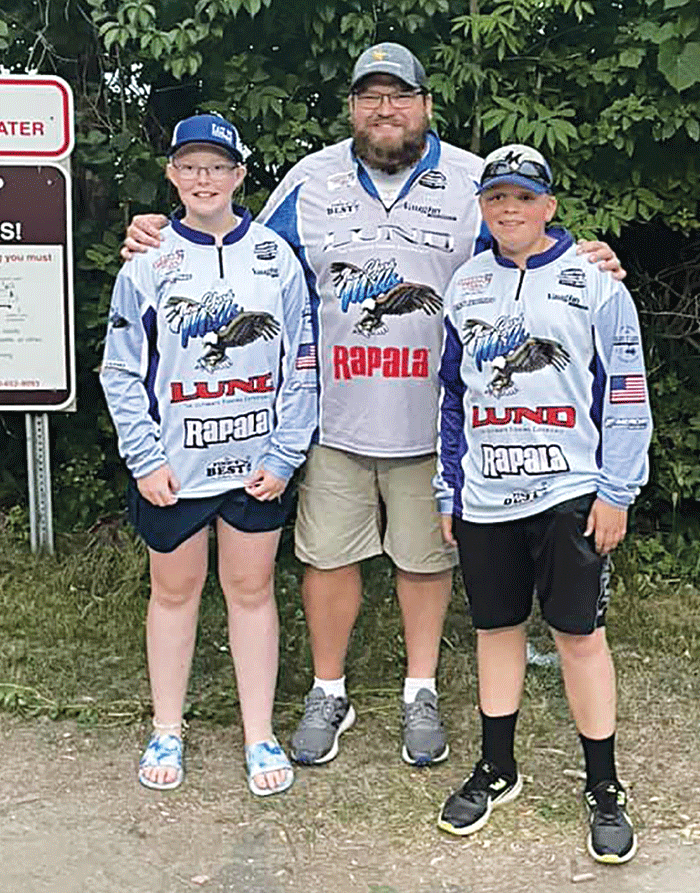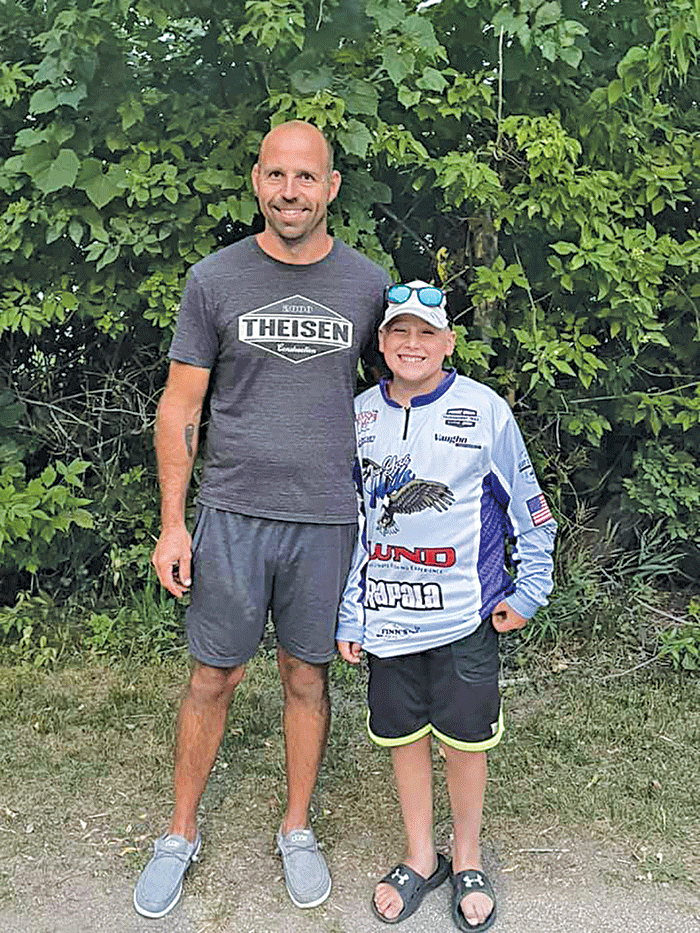 "There was a pretty big bass," she said. "We got it next to the boat and it flopped off the hook."
Had she reeled it in, her team's personal record may have been smashed. Instead, it was just shattered and allowed the young ladies an opportunity to continue upping their game at a steady rate.
As for earning first place, each team member received a $20 gift card to Scheels. While Kacie wasn't sure how she'd spend her loot, Neveah already bought a new pair of volleyball shoes.
Other highlight finishes for the NY Mills Eagles fishing team included:
• Chad Keskitalo, Colson Keskitalo and Emily Deyonge finished fourth place.
• Tim Theisen and his son Gannon finished sixth.
Fishing is one of the only school sports where females and males compete against one another, or with each other. It is also unique that an adult gets to compete alongside the youth team members.
Jeremy Cavalier was eager to be a boat captain for his daughter, Neveah and her friend Kacie, when the opportunity was presented. Being a fishing guide and avid angler, his knowledge of the area lakes was vast. While that could've been an opportunity to showcase his skills and reel in big fish, he said his focus has been on bonding with his daughter since day one.
"The most important tip I tell them about fishing is to not take it too seriously and to have fun," he said.
He said being in the sport with his daughter has provided them an opportunity to share a favorite hobby. Those moments on the lake have provided them with memories, laughter, excitement, chatter—all time well spent.
The school fishing league start in June and championships are held in September. The final regular season event is set for Thursday, Aug. 12 on Lake Lida. The teams usually head out around 6 p.m. and conclude around 8:30 p.m.
Jeremy said the popularity of high school fishing teams exploded. Within two years there were two divisions created as around 40 teams had been formed. The NY Mills team competes against teams from Wadena, Breckenridge, Perham and more.