Turning back time at Finn Creek Festival
News | Published on August 19, 2021 at 5:24pm GMT+0000 | Author: Chad Koenen
0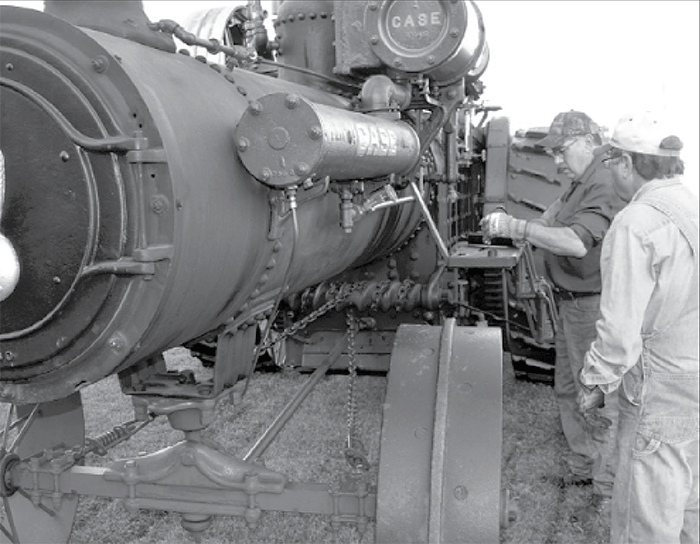 Events kick off Saturday at Finn Creek in rural NYM
By Chad Koenen
Publisher
Finn Creek Open Air Museum volunteers will take visitors back to the turn of the century this weekend—the 20th century that is.
The annual Finn Creek Summer Folk Festival will return to the expansive open air museum for two days of activities for people of all ages. This year's Finn Creek Festival will be held a week earlier than normal, the event is typically held the last weekend of August, and will feature a number of new activities throughout the weekend.
Adam Tervola Hultberg said one of the new events that organizers are excited about is the Puppet pageant. The puppet Pageant will host a second performance on Saturday at 1:45 p.m. at the Finn Creek Museum. This will be in addition to Friday's performance at the NY Mills Civic and Commerce Corn Feed. The weekend will also include a number of musical performances throughout the weekend.
The new activities, as well as the more conventional events like the kids tractor pull, have volunteers optimistic about a big turn out for this year's event.
"People are excited to get out and we are hoping for more attendance than even in the past," said Tervola Hultberg.
The Finn Creek Summer Folk Festival will begin on Saturday morning with the pancake and Pannukakku breakfast at 8 a.m. Local musician Marv Monson will take the stage at 10 a.m. and the children's tractor pull will begin at 11 a.m. Finnish music will be held at 12 p.m., a live auction at 1 p.m. and children's activities like a bean bag toss, hula hoops, rope jump and more will take place at 2 p.m. Musician Alan Linda will take the stage on Saturday beginning at 2:30 p.m.
The festival will continue on Sunday morning with a continental breakfast at 8:30 a.m., as Finnish and English sing along at the chapel at 9:15 a.m., before a church service with Pastor Kandoll at 10 a.m.
Local musicians Eric Roggenkamp and Larry Selander will perform at 11:30 a.m. and children's activities will once again get underway at 2 p.m. Activities will take place throughout the rest of the day, before wrapping up at 5 p.m.
Throughout the weekend crafters, vendors and a farmer's market will be held, as well historical demonstrations, museum tours, a Finnish gift shop, raffle and local student collaboration will be held.
Finn Creek Open Air Museum features the original 1900 farmstead, a Savu smoke sauna, school house, town hall, chapel, steam engine, log barns, a sawmill and gift shop.
"For people that haven't been there before one emphasis is we never want people to feel they have to be Finnish to see it," he said.
Tervola Hultberg said the museum is a Finnish American homestead, which resembles an early settlement in the area. Though there is a Finnish twist on the buildings, the settlement could be anywhere in Minnesota during the early 1900s.
In addition to the events, a variety of Finnish goods, imported good, candy, chocolate, glassware from Finland and more will be sold during the festival at the General Store.
The cost to attend the Finn Creek Festival is just $5 per day for adults and free for people who are 16 years of age and younger.
The museum is located at 55442 340th St. in rural NY Mills.