Small town newspapers face growing challenges
News | Published on August 23, 2021 at 10:44pm GMT+0000 | Author: Chad Koenen
0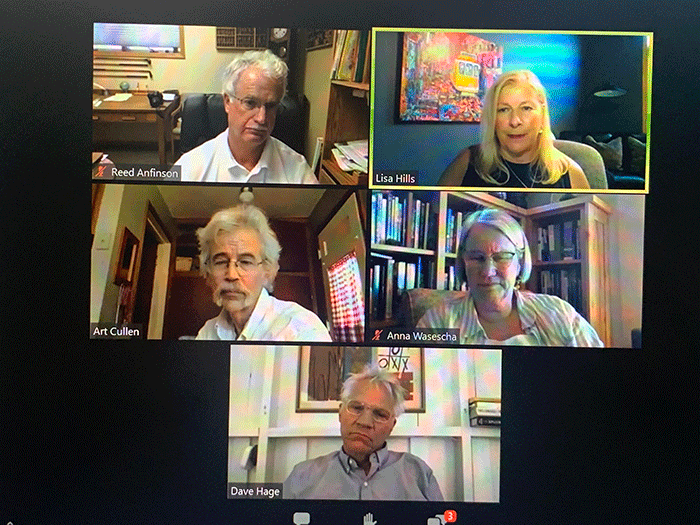 WCI hosts panel discussion about local newspapers
By Tom Hintgen
Otter Tail County Correspondent
Weekly newspapers in Otter Tail County are holding their own, but face challenges felt by newspapers all across the county.
Newspaper closings have been commonplace throughout the United States in recent years.
During a zoom meeting on Aug. 11, sponsored by the Fergus Falls-based West Central Initiatives, it was emphasized that close to 200 counties across the nation have no access to daily or weekly newspapers.
Here in Minnesota, the International Falls newspaper closed its doors earlier this summer.
"Today, community newspapers are needed more than ever," said Reed Anfinson, Elbow Lake publisher. 'Knowledge about schools, cities and county government disappears when there is no local newspaper."
Other panel members included Lisa Hill of the Minnesota Newspaper Association, Art Cullen of the Storm Lake newspaper in Iowa, Anna Wasescha of West Central Initiative and recent retiree Dave Hage of the Minneapolis Star-Tribune.
"Local journalists, through their news and feature stories, define us who we are," Cullen said.
Unfortunately, many people today get their only news through social media. Learning about a Hollywood celebrity often takes the place of what went on at city council and school board meetings.
Hage reminded people that, historically, one-third of newspaper revenues has come from display advertisements, another one-third form classified ads and one-third comes from subscriptions.
It was noted that a subscription to a weekly newspapers still is a bargain, less than $1 per week in many instances.
"Today the internet is the king of the hill," Anfinson said. "One postal delivery employee in the Elbow Lake area told me recently that close to 60 percent of his deliveries are Amazon related."
Fewer newspapers today have local ownership, and that's a problem in many areas.
"Most newspapers, despite all their challenges, should be commended for doing their best in changing times," Wasescha said.