New Buddy Bench installed at Trinity
News | Published on September 16, 2021 at 10:19pm GMT+0000 | Author: Chad Koenen
0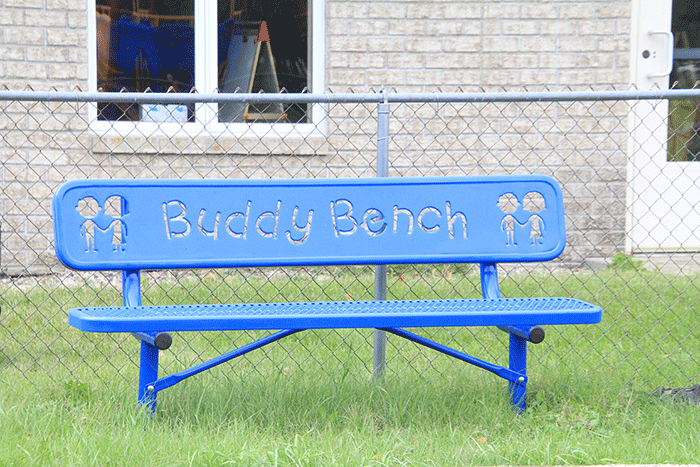 New equipment installed just in time for the start of school
By Chad Koenen
Publisher
Preschoolers at Trinity Lutheran Church will have a new place to let their imagination soar this fall.
A group of local volunteers put the finishing touches on new playground equipment at the church last weekend, just in time for the start of preschool this week. The new playground equipment included everything from a new slide to swings. The equipment was installed over the summer and replaced some equipment that dated back to the early 1990s.
In addition to the new playground equipment, a new Buddy Bnech was installed at the church last spring. The bench is dedicated to longtime member and educator Arles Kumpula, who passed away last winter.
"She had a real heart for kids and teaching," said Gary Bach.
A Buddy Bench is essentially a place where children, or for that matter adults, can sit if they are looking for someone to play with on the playground. On the flip side, if a student sees someone sitting on the bench, they are encouraged to invite that person to play. The bench was unveiled late last spring and has been a welcomed addition to the new playground equipment and area.
Bach said the church is working on getting a plaque to officially dedicate the new bench in Kumpula's honor in the future.