Homecoming week to kick off Monday at NYM School
News | Published on September 23, 2021 at 4:04pm GMT+0000 | Author: Chad Koenen
0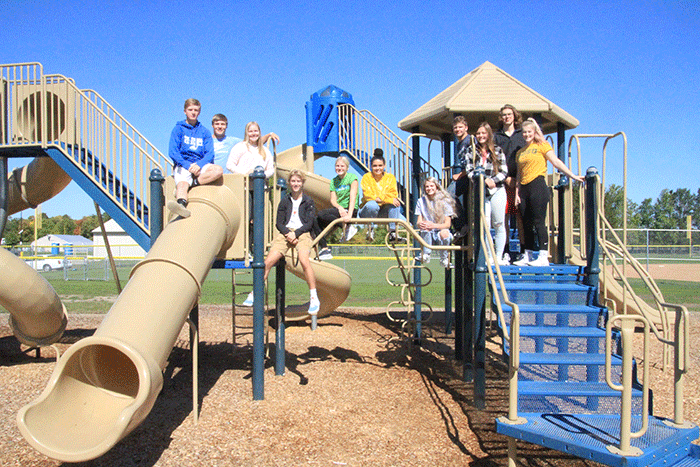 Coronation set for Monday at NYM School auditorium
By Chad Koenen
Publisher
School spirit will be on display next week at New York Mills for the annual homecoming week celebration.
Homecoming week will kick off on Monday with homecoming coronation at the school beginning at 2 p.m. Coronation will be held in the auditorium. Queen candidates include: Mairyn Erp, MacKenzie Gilster, Aliya Gerber, Irene Mursu, Moriah Geiser and Ariel Arno (Mistress of Ceremony). King candidates include: Bren Salo, Noah Noffsinger, Jacob Guck, Breck Hensch, Dane Niemi, and Jack Peeters (Master of Ceremony).
The dress up theme for Monday will be beach day for the high school students and dress to impress/picture day for the elementary.
On Tuesday homecoming week will continue with dress to impress day for the high school and beach day for the elementary students. The senior class will have a dress up day of Throw back Tuesday.
On Wednesday homecoming week will feature color day at the school. Each grade will have an assigned color to dress up in throughout the day. Seniors – black, Juniors – white, Sophomores – gray, Freshman – red, 8th grade – blue, 7th grade – green, 6th grade – black, 5th grade – white, 4th grade – gray, 3rd grade – red, 2nd grade – blue, 1st grade – green, Kindergarten – orange, PreK – yellow and Staff – pink.
Thursday's dress up day will give students an opportunity to show off their American spirit for USA/Jersey day.
Homecoming week will come to a close on Friday with the spirit breakfast, elementary pepfest/red wagon parade in the gym after the spirit breakfast and a high school pepfest/Minute to Win it activities done by each grade in the afternoon. Following the football game the homecoming dance will be held at the school.
More information about homecoming week will be featured in next week's issue of the Dispatch.