NYM cross country team hosts home meet
NewsSports | Published on September 23, 2021 at 4:15pm GMT+0000 | Author: Chad Koenen
0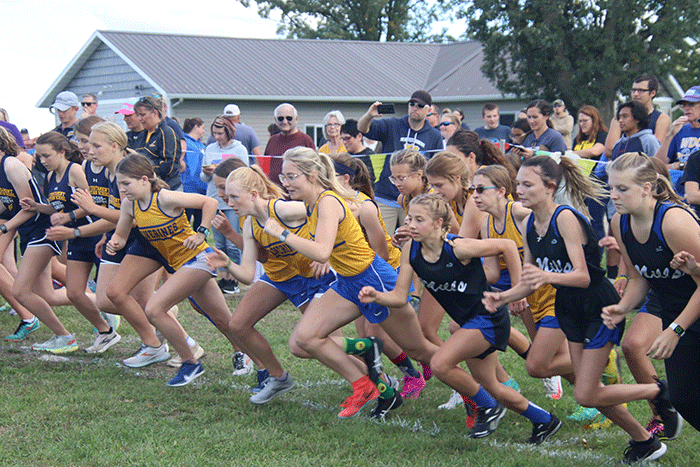 This past week the New York Mills cross country team were busy as they had meets on Tuesday in NY Mills and Thursday in Ada.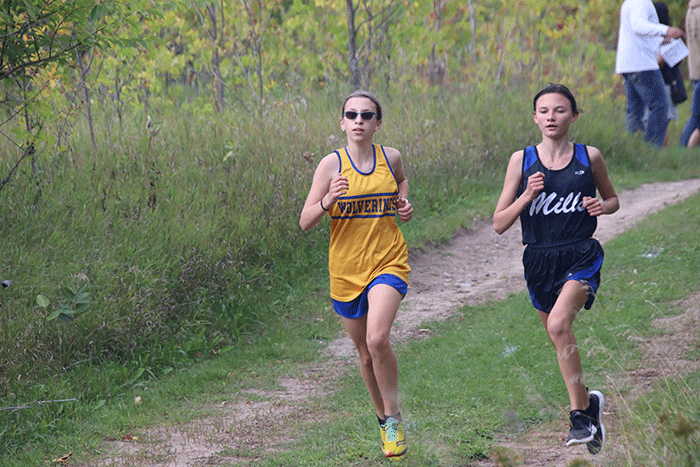 In the meet the Eagles hosted, the boys were led by Simon Snyder who had the top time with Aiden Tumberg taking fifth, Braeden Malone sixth and Breck Hensch seventh.
Jada Goeson was NY Mills' top girl as she took fourth and Brielle Malone 10th. Many other NY Mills varsity runners also had their best times of the year including: McKenzie Draves, Macy Koljonen, Kaitlyn Geiser, Morgan O'Dea, Rosemary Laudenbach, Bryan Bohn, Austin Geiser and Jeron Witt.
In Thursday's meet in Ada-Borup, the team did well in the larger 16 school meet, The varsity girls placed eighth as a team and the boys varsity placed 10th.
Jada Goeson finished in 19th place to lead the Eagles and Simon Snyder was the top runner for the boys. This season NY Mills has been able to consistently have complete varsity teams for both boys and girls.
"It is exciting to see our runners improving and cutting their times. Some runners have reduced their race times by over 5 minutes! You can see that the hard work they put in at practice really helps. I expect even better things from them as the season continues," said head coach Greg Esala after the meets.
This week the Eagles compete on Thursday in a meet hosted by Pillager.