Local women to run in Boston Marathon for a cause
News | Published on October 12, 2021 at 4:51pm GMT+0000 | Author: Chad Koenen
0
Costin, Snyder raise money for Krystle Campbell Foundation
By Chad Koenen
Publisher
While most people were getting ready for work on Monday morning, Molly Costin and Julia Snyder were already well on their way to running 26.2 miles through the heart of Boston, Mass. Costin and Snyder were just two of the approximately 30,000 people who competed in the Boston Marathon this year.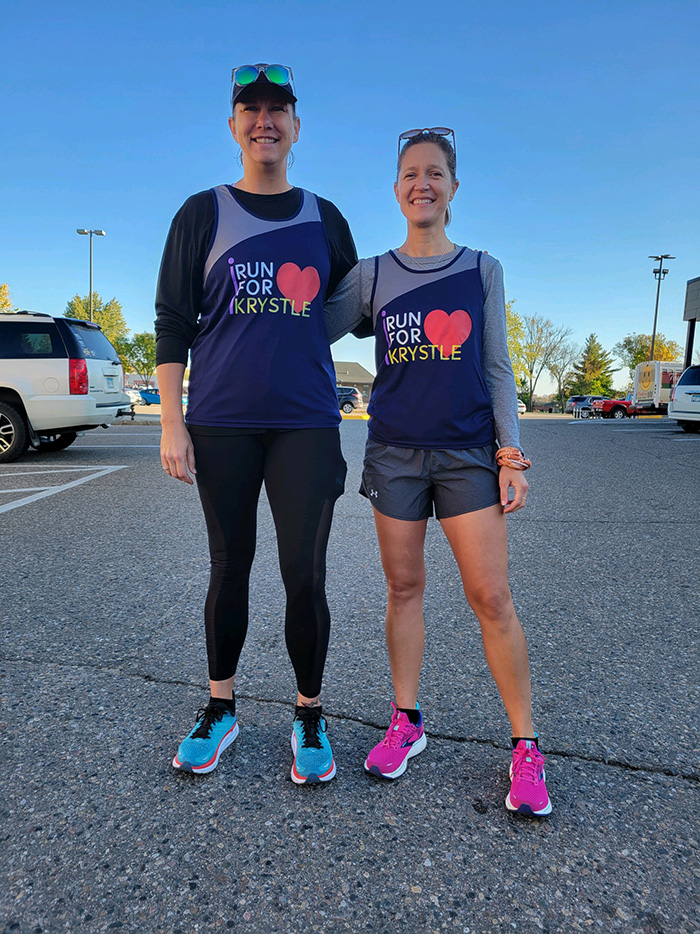 Costin and Snyder qualified for the Boston Marathon through a charity exemption. Costin joked that she doubted she would have actually qualify for the Boston Marathon based on time, but was looking forward to the opportunity to compete and represent the Krystle Campbell Foundation during the Boston Marathon.
"You can either qualify by time, or you can apply to run under a charity bib," said Costin. "As part of that process Julia and I had to raise funds to donate to that foundation."
The pair raised over $3,500 apiece to donate to the Krystle Campbell Foundation, which was set up in honor of Krystle Campbell, a 29-year-old Medford, Mass., native who was killed in the April 15, 2013 bombings at the Boston Marathon finish line. The foundation was established to help make gifts in honor and remembrance of the charitable causes that were important to her and her family. As part of the foundation, Costin said the group promotes activities for young women in the Boston area where she was born.
Costin and Snyder came in contact with the foundation due to a friend of Snyders that was associated with the foundation. While she has never ran a full marathon before, Costin said the opportunity to compete in one of the most iconic races in the country and raise money for a worthwhile cause, was an opportunity she couldn't overlook. The foundation receives several exemptions each year that allows it to award an entry into the Boston Marathon.
"If you are going to make your body run 26 miles it may as well be somewhere pretty amazing," she said of the Boston Marathon. "We are both super honored and excited for the opportunity."

Molly Costin
In order to train for the Boston Marathon, Costin and Snyder turned to their group of running friends. The group of local runners help each other train for things like 5ks, half marathons and even marathons. The group encourages each other to try new things and push themselves when training.
"We have a group of running friends around the Wadena area and we always say lets try something new and cool," she said.
In order to help cheer them on both Snyder and Costin will be bringing their families to the Boston area. They are planning to take a short trip while on the East Coast and give their family the opportunity to attend one of the most iconic marathons in the country. The family left last Saturday in order to compete in Monday's Boston Marathon.
"I am really looking forward to having my family with me," said Costin. "We love running and everything, but to take a trip just for that, we thought we would have some fund and bring our family out there."