Perham sophomore out to catch every fish in the state, dad makes replicas
News | Published on October 12, 2021 at 4:20pm GMT+0000 | Author: Chad Koenen
0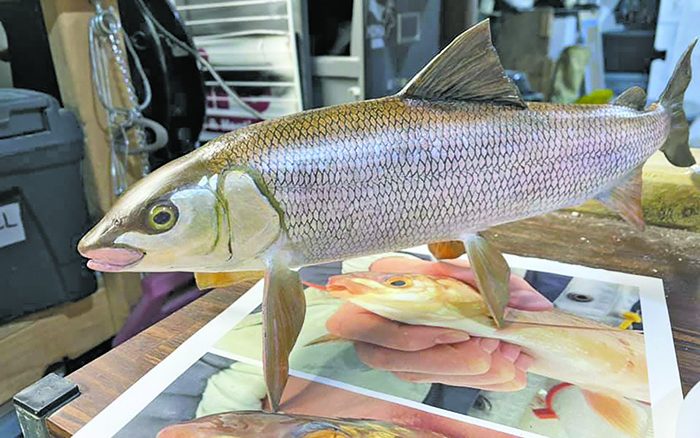 By Barbie Porter
Editor, Frazee-Vergas Forum
Chad Hutmacher may likely be building a replica of every fish in the waters of Minnesota.
The Ottertail resident said the hobby all began when his son Cayden, a junior at Perham High School student, joined a master angler program with the Department of Natural Resources.
"I believe it was if you catch one trophy size fish, then you get a trophy and if you do it three times then you get another trophy and if you do it five times you are called a grandmaster," Hutmacher said.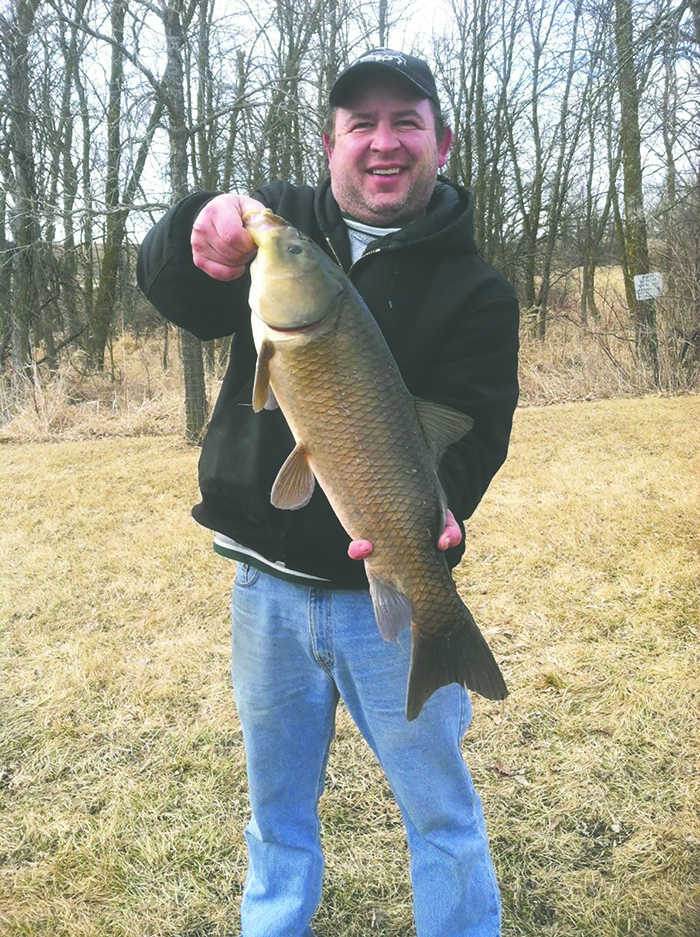 That concept blossomed in his son's mind and he set out to catch all 63 fish types in Minnesota waters. Hutmacher said his son has caught 52 and documented them all in a scrapbook. He even holds the record for the short nose gar at 5-pound 4-ounces.
"He caught that by Granite Falls by the Minnesota River. It's been a lot of driving, gas money, bait, a few epic failures and some sweet success." 

Chad Hutmacher
To commemorate the fish caught, Hutmacher decided to build a fish replica out of fiberglass.  
"I messed with taxedermy a few years ago, and I'd call this more arts and crafts," he said. "I have to grind it (the blank) down, put in teeth, fins, heads and paint them. I've had to redo some things because I'm self taught. It takes awhile to figure out what works and what doesn't."
While understanding the craft of creating a replica fish body has challenges, Hutmacher said the most difficult part is almost always, without fail, painting the scales. He uses an airbrush technique to give the fish a good base, but the realistic scales are always added with a steady hand and paint brush.
To-date, Hutmacher has made about 30 fish replicas. He said the remaining ones are on a list, as there is a cost associated and they all take time.
"I save a lot by doing them myself, but the blanks are not cheap," he said.
The owner of Playtime Sports Bar said his son is a focused young man, who is a student by day, cook at night and takes every free moment to hit the road with a box of bait in hand and a specific fish to catch in mind.
"It is an all year thing for us," he said. "We get a new fishing liscense the day the old one expires."
Hutmacher installs the replicas on a wall in their home and knows when his son achieves his goal they will have a lifetime of fish tales to tell.