County CSU helps people in need
News | Published on October 19, 2021 at 4:05pm GMT+0000 | Author: Chad Koenen
0
Support team assists a person going through crisis, helps getting a person on their feet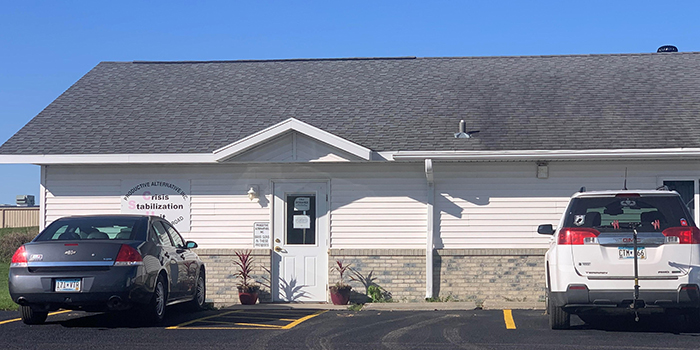 By Tom Hintgen
Otter Tail County Correspondent
The Fergus Falls-based Crisis Stabilization Unit (CSU), which receives some of its funding from the Otter Tail, Becker, Clay, and Wilkin Mental Health Consortium, operates 24 hours a day, seven days a week while specializing on those facing mental health challenges.
A support team assists a person going through a crisis and helps in getting that person back on his or her feet.
Several years ago, following the closing of the Regional Treatment Center (RTC), Fergus Falls-based Productive Alternatives (PA) opened a CSU to help people in need here in west central Minnesota.
Funding also comes to CSU from third party payers such as private insurance and from the Minnesota Department of Human Services (DHS).
"Since our rate is charged daily, and the average length of stay is about 3-4 days, any increase in the amount we can charge has a significant impact on our overall budget," says Steve Skauge, president of Productive Alternatives which oversees the CSU operations.
Rates were frozen for many years, and a language change in the existing state statute was sought. PA needed to negotiate a rate which would be reflective of actual costs at the Fergus Falls-based Crisis Stabilization Unit.
"It took three legislative sessions to finally get a bill passed, allowing us to negotiate for new rates," Skauge said.
Former State Rep. Bud Nornes and State Sen. Bill Ingebrigtsen were the initial sponsors of the bill. After the retirement of Nornes, new State Rep. Jordan Rasmusson gave his wholehearted support in strengthening the Crisis Stabilization Unit.
"One of my top priorities as a legislator is to improve access to mental health services," Rasmusson said. "My mission with this bill was to strengthen the few crisis stabilization units we have left as a state."
Rasmusson says the approved state legislation lays the groundwork for providing critical support to Minnesota residents experiencing a mental health crisis.