New York Mills Jr. High School Knowledge Bowl kicks off season
Sports | Published on October 19, 2021 at 3:23pm GMT+0000 | Author: Chad Koenen
0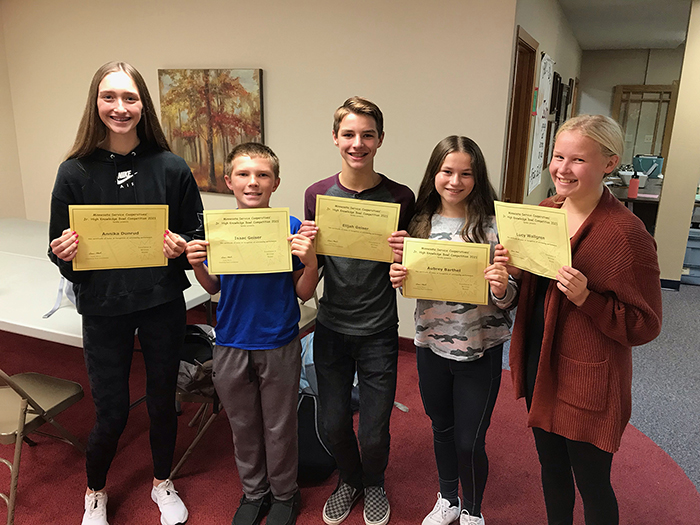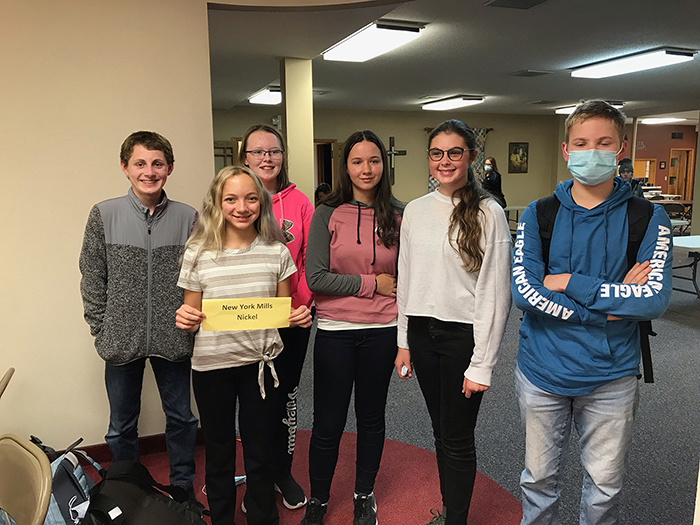 The New York Mills Jr. High Knowledge Bowl team kicked off their season on October 15th in Fergus Falls. The Eagles competed against teams from Alexandria, DGF, Hawley, Moorhead, and Perham. Eleven NYM students made up two teams and started the day with a written round of sixty questions. NYM Nutmeg was preliminarily ranked second after the written round while NYM Nickel was placed tenth.
According to seventh-grader, Isaac Geiser, "The written round was a lot easier than I thought it was going to be, but the oral rounds were a lot harder than I expected." Geiser belonged to the NYM Nutmeg team which received an award for excellence in the written round.
Coach Grieger stated that "Both teams fared well in their opening meet of the season against some tough opponents." NYM Nickel jumped from tenth place to third for the second and third oral rounds, but fell back to tenth during the fourth round. Ellie Scheidecker remarked "We had a great day, had fun, learned a lot, and had one bad round the costed us."
NYM Nutmeg slowly dropped places each oral round and ended the competition in ninth place. This defeat didn't dampen any spirits, however. "Both the teams are looking forward to their next two meets in November." said Coach Greiger.