Get ready for a candy haul in NYM, Ottertail
News | Published on October 27, 2021 at 6:51pm GMT+0000 | Author: Chad Koenen
0
Trunk or treats set for Sunday afternoon
By Chad Koenen
Publisher
If one trunk or treat is fun, having three may be a little piece of heaven. 
On Sunday, two trunk or treats will be held in Ottertail, and another one in New York Mills as local children will have the chance to stock up on enough candy to give them a sugar rush that will last through the opening weekend of deer hunting.
In NY Mills, the 10th annual trunk or treat will be held from 4-6:30 p.m. at the county building at 118 Main Ave. N.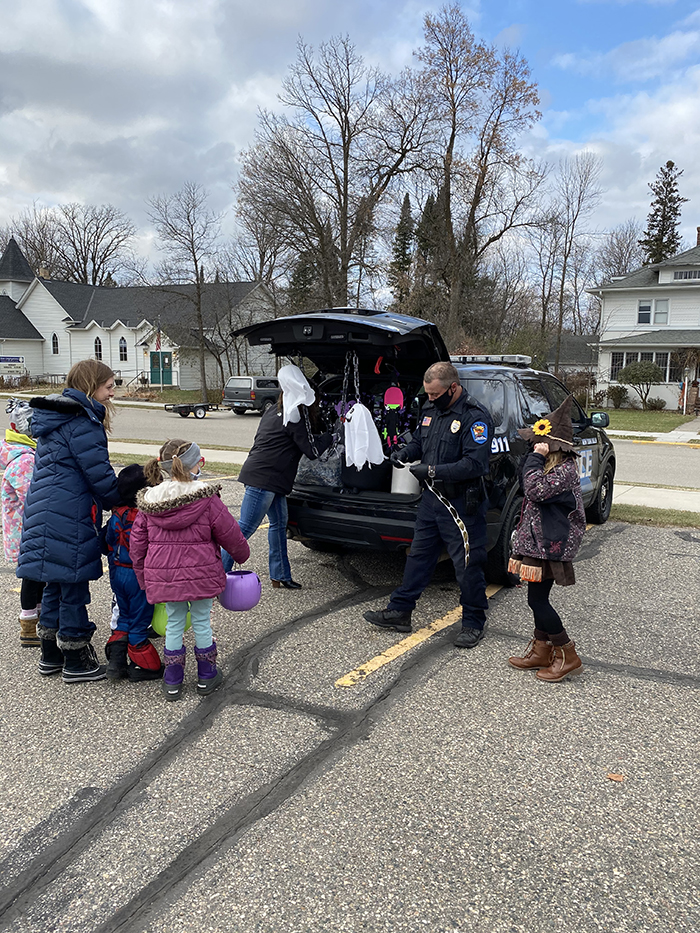 People from across the region are invited to not only stop by for their fill of candy, but additional trunks are also being sought to help and make the event an even bigger success in the community.
For more information about joining the trunk or treat contact Josh Hoaby at (218) 457-0830, or feel free just to show up the night of the trunk or treat.
In Ottertail, the first trunk or treat will be held at the Thumper Pond parking lot from 12-2 p.m. and other trunk or treat will be held at the Ottertail Community Center from 4:30-6:30 p.m.
The trunk or treat at the community center will feature a variety of activities like pumpkin decorating, cookie decorating in the fire hall and enough trunks to fill the community center parking lot. The community center trunk or treat is being sponsored by the Ottertail Lions Club and will feature four $25 gift certificates that will be awarded to the best decorated trunks, as voted on by the trick or treaters themselves.
The event will also include a hayride to the famous "Halloween House" for some additional treats and the chance to check out the spooky house in Ottertail.
To enter a trunk for the Thumper Pond location, call Dan at 367-6512 and for the community center trunk or treat contact Kathy Grobeck at (402) 689-7694.
All of the trunk or treats are free and open to the public.
In addition to the trunk or treats, the Cultural Center is hosting its annual free kids party on Saturday, Oct. 30 from 1-3 p.m. The event will be held at the Cultural Center for children ages 10 and under. The event will feature crafts, games and a variety of activities.
Children are encouraged to come in their costumes for the event at the Cultural Center.
On Saturday night, the annual bowling special at Mills Lanes and Lucky Strike Grill will be held. The event is open to all students in grades K-12 from 5-9 p.m. There will be $2 per game for bowling and free shoe rental.
There will also be haunted trail rides at the VFW from 7-11 p.m. on Friday, Saturday and Sunday nights. The cost will be $10 and proceeds will benefit the Make A Wish Foundation and the Veterans Memorial Maintenance Fund.