Making housing more affordable in New York Mills
News | Published on October 27, 2021 at 6:58pm GMT+0000 | Author: Chad Koenen
0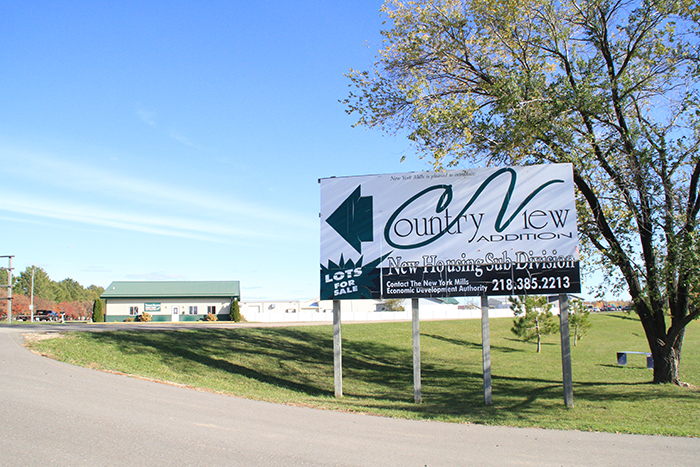 By Chad Koenen
Publisher
Affordable housing—it's something just about every city across the country wants more of, but few are able to get a leg up on in their community.
The New York Mills EDA may have found a leg up on the competition to attracting new affordable housing to the community after hearing a presentation from Amy Baldwin of the Otter Tail County CDA last week.
During its regularly scheduled meeting last Wednesday, the NY Mills EDA heard about what having affordable housing even means in the community. Affordable housing, by definition, is if housing costs are less than 30 percent of income. In NY Mills that means about $1,140 per month as the average household income is approximately $45,560. If any more than 30 percent of a household income is spent on housing costs then the home is considered burdensome and can take away from paying for things like food, transportation and healthcare.
According to a presentation from Baldwin, the median rent in NY Mills is $603 and 23 percent of all households in NY Mills are cost burdened. Of that number, 31 percent of renters are cost burdened and just 17 percent of homeowners are considered cost burdened in 2019.
Houses in NY Mills are also older as 28 percent of the housing in NY Mills was built prior to 1939, 25 percent was built from 1940-69, 38 percent was built from 1970-99 and just 10 percent was built after 2000. With the rising cost of construction costs, several members of the NY Mills EDA said unless some assistance is provided or the housing costs change, those numbers are likely not to change too much in the near future.
Baldwin said a number of reasons can be blamed for making housing unaffordable, such as an increased demand, a reduced supply, rising costs and mismatch of income vs. housing costs. In order to help alleviate some of these concerns, at least on a local level, Baldwin said Otter Tail County is willing to help local communities find developers, when possible, and is willing to help people bring down the overall cost to purchase a home. She said the county is willing to help build connections with developers and communities to help assist in building new construction homes.
"If you have willing partners we want to help and see how we can make that happen."

Amy Baldwin of the Otter Tail County CDA
For example, Otter Tail County and several communities across the county like NY Mills are participating in the Big Build program. The new program aims at providing tax incentives to construct new homes in the county. The county is also conducting a new home study that looks at Otter Tail County in different regions to provide information about what housing is desired in each part of the expansive county. The hope is people can use that information to assist communities to target what type of housing it may need to attract new home owners.
"We will have that to help inform the demand side," she said. "We think that will be informative for our communities to help provide some direction."
While new construction may not be affordable for a new family, a new home or housing project can be an opportunity for someone in a community to move out of a starter home and into a new home. That would allow them to sell their home to another family and churn over the housing market.
"It opens up that more affordable starter home, that existing product, to move in from a rental home into that product," she said. "It's not going from a young family to a new product, (a new home) may not be the direct path to home ownership."
While the NY Mills EDA agreed with the concept, one of the big misconceptions that several members pointed out was that young home owners don't want a small starter home like people have become accustomed to in the past. They seem to favor a new home that is out of their price range in the current housing market. The NY Mills EDA said there will need to be some outreach and education to help inform people about the benefits of home ownership in a house they can afford and build up some equity before moving into a larger home down the road.
Baldwin said another idea may be a down payment assistance program for new homes in order "to get down to that lower price" and assist home buyers.
Other findings from a recent study determined that 42 percent of cost burdened households in Otter Tail County are seniors and 22 percent of renters and 8 percent of homeowners spend more than half of their income on housing costs. Baldwin said as high as the cost burden is on the senior population, that 42 percent is actually low when compared to other communities.