Master magician offers martial arts classes at PCA
News | Published on October 27, 2021 at 9:17pm GMT+0000 | Author: Chad Koenen
0
Perham grad offers TaeKwonDo classes and magic shows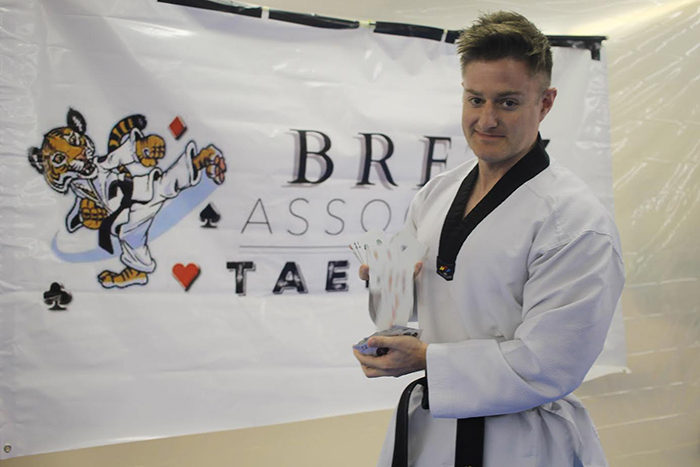 By Barbie Porter
Editor, Frazee-Vergas Forum
Nick Bretz is bringing kicks and tricks to the Perham community. The TaeKwonDo teacher is also a magician that offers family-friendly classes and magic shows.
It was around the time Bretz entered first grade that he found the two activities that would become lifelong passions. He recalled the catalyst for magic was learning a trick where he made a coin disappear only to blow it out of his nose.
"My first grade teacher was so impressed she gave me a book about magic, and I've been doing it ever since," he said.
Years of learning tricks of the trade, from magic to balloon sculpting to juggling, provided Bretz with an opportunity to entertain. He also spent time sharpening one-liners, before creating a family-friendly act. Now, he is seeing a steady stream of bookings for a variety of events.
"My favorite style of magic includes cards," he said. "I also use coins, silk and many things."
When on stage, he provides plenty of wonderment for his audience. That gleeful feedback has fed his desire to continue growing as a magician.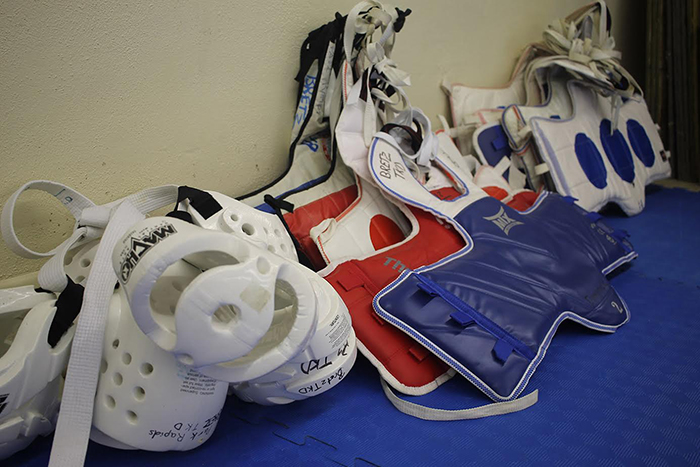 As for TaeKwonDo, the 2000 Perham High School graduate became enamored with martial arts because he saw it was a way to grow confidence and self-esteem. Bretz dedicated himself to the sport and progressed through the belt rankings.
When asked what his belt degree was, he smiled and noted he had many. When pressed, he shared he has a seventh degree black belt in Moo Duk Kwan, sixth degree black belt of Kukkiwon, fourth degree black belt of Hapkido and a black belt in Kumdo.
"I'm always a student."

Nick Bretz
For much of his life he has also been a teacher. When the son of the late Jim Bretz and Dawn Pettit became a junior black belt (which is given to those younger than 15), the opportunity to become a class leader and help instruct students was implied.
When he turned 18, Bretz became a lead instructor and offered classes in Park Rapids and eventually offered classes in Perham at the Perham Area Community Center. Recent renovations to the PACC upended the classes, as their regular training space was no longer available. Bretz learned there was a space open at the Perham Center for the Arts and found it suited his needs.
Another change Bretz embraced was the opportunity to improve communication to his athletes in training through an app. He explained the phone app allows those taking his martial arts class to use it for a study guide when reviewing lessons. 
To learn more about Bretz endeavors in magic, visit www.imaginick.com or contact his manager, Sue Nelson, at (218) 346-7723.
To learn more about the martial arts class offered in Perham, Bretz can be reached at (218) 237-4853.