NYM Annual Community Carnival to be held Nov. 19
News | Published on October 27, 2021 at 6:39pm GMT+0000 | Author: Chad Koenen
0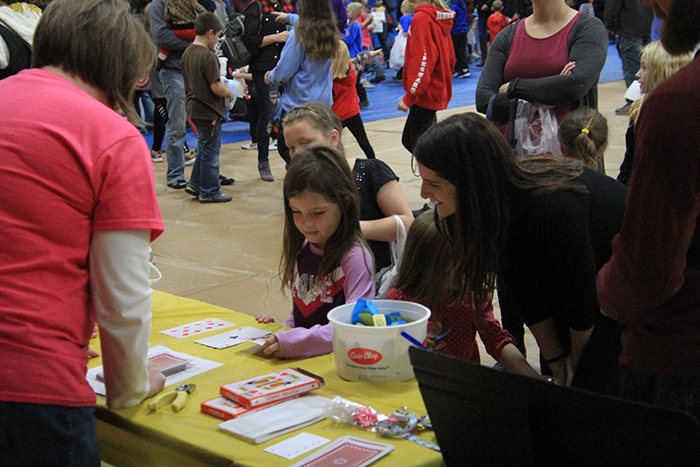 Event was canceled last year due to COVID-19
By Tucker Henderson
Reporter
After last year's COVID-19-related hiatus, the annual community carnival will be returning to the New York Mills school this year. The event will be held on Friday, Nov. 19 from 4-7 p.m. The night will include a community meal, silent auction and a multitude of games will be going on in the New York Mills School. Two inflatables for kids of all ages and "Clueless the Balloon Twister and Friends" will be on site, adding to the festivities.
Game tickets can be purchases during the community carnival, or at a discount during Parent-Teacher Conferences on November 11. Pre-purchased tickets will be available to pick up during the carnival.
Make sure to come hungry as the NY Mills Bandwagon is sponsoring a free-will offering supper of taco in a bag, cookie and a drink in the cafeteria. All of the proceeds from the meal will go directly to support the NY Mills Marching Eagles on their band trip to Florida in the spring.
The silent auction will begin at 4 p.m. and end at 6:45 p.m. Many items and baskets will be available to bid on in the gymnasium. The winners will be announced at 7 p.m. in the Sports Center. The NY Mills Bowling Team will be manning the concessions stand from 4-7 p.m. where drinks, popcorn, and other snacks will be available for purchase.
After the meal and silent auction end at 7 p.m., the NY Mills drama department is putting on a play entitled "The Play That Goes Wrong." The NY Mills Community Carnival is hosted by the Community Supporting Classrooms Committee.
Although the Community Carnival was not able to be held last year, over $12,000 was raised in 2019 for classrooms and student learning opportunities. In the case of inclement weather, the carnival will be postponed until Monday, Nov. 22.