Metcalf named Probation Officer of the Year
News | Published on November 2, 2021 at 3:49pm GMT+0000 | Author: Chad Koenen
0
Mothers Against Drunk Driving-Minnesota (MADD) held its Statewide Recognition Awards event on October 19, at the Earle Brown Heritage Center in Brooklyn Center.
MADD presents these awards to "honor and thank all of you for your dedicated services to Minnesota and your communities and for your partnership with MADD's mission to end drunk driving and drugged driving."
County employees Hallie Metcalf and Deputy Allen Mekash earned awards at the event. Jenna Kavanagh, an Otter Tail County DWI Court graduate, was named Offender Speaker of the Year.
Metcalf, Otter Tail County DWI Court Probation Officer, received the Judiciary Award: Probation Officer of the Year. She has served on the Specialty Treatment Court for 13 years. Earlier this month the Otter Tail County DWI Court Team earned the 2021 "Excellence in Corrections Award" by the Minnesota Association of County Probation Officers (MACPO).
"I am humbled by this recognition from an organization with an honorable mission," said Metcalf. "This work is challenging, yet seeing clients begin to succeed and dramatically change their lives is rewarding and saves lives."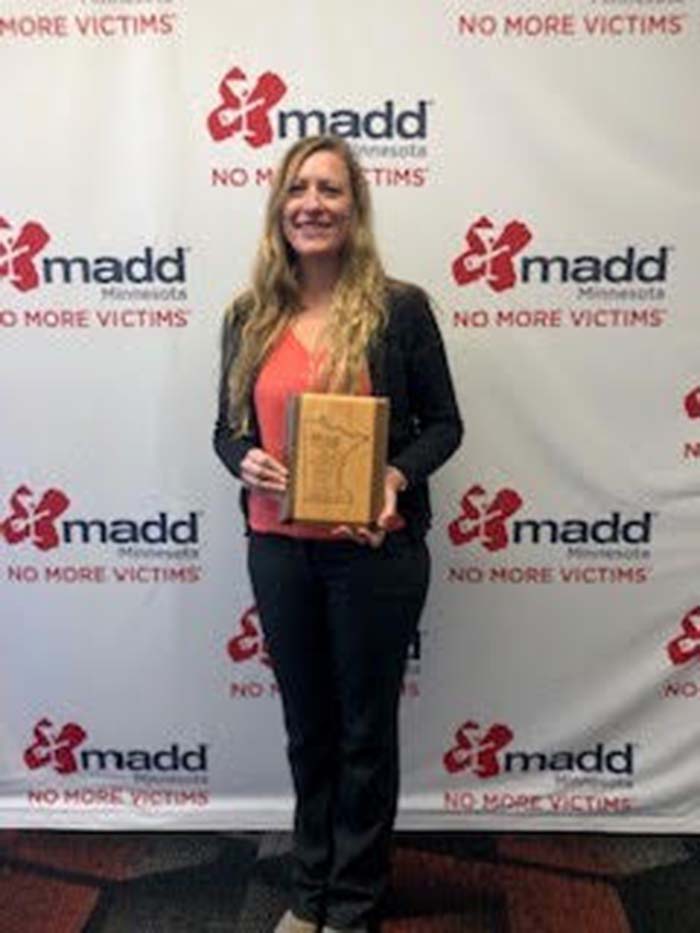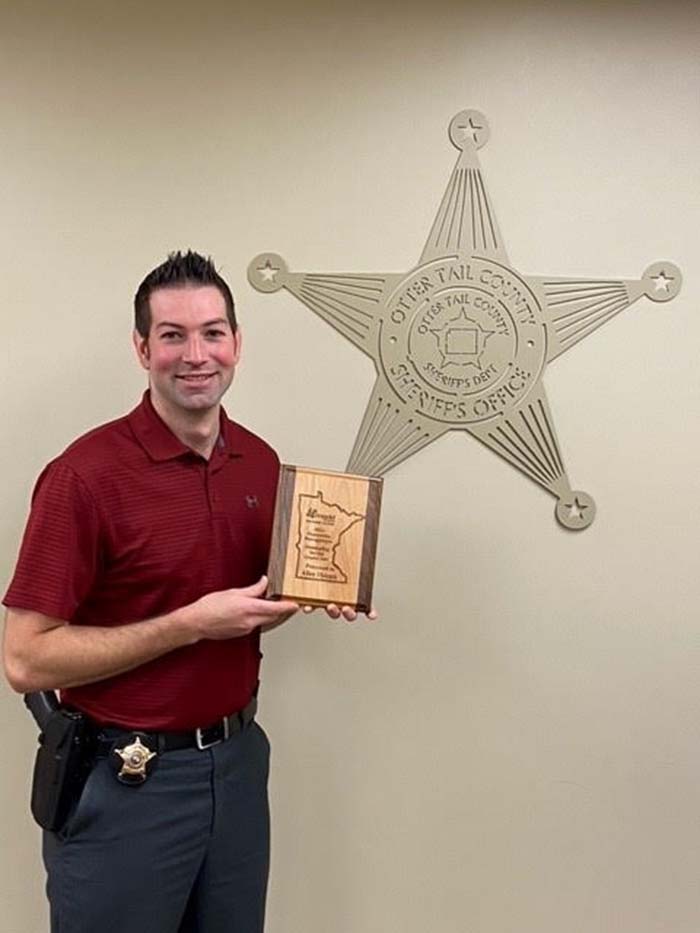 The Outstanding Service to Greater Minnesota Award was given to Mekash. He also received a bronze pin as a DUI Enforcer Award. Mekash is a 3-time Minnesota Department of Public Safety DWI All-Star honored for his work and dedication to impaired driving enforcement.
"Deputy Allen Mekash continues to make the roads of Otter Tail County safer due to his dedication to traffic enforcement and taking impaired drivers off the road," said Sheriff Barry Fitzgibbons. "Thank you for your continued work protecting Otter Tail County and those on our roadways."