Creating boxes by the hundreds for children
News | Published on November 9, 2021 at 5:32pm GMT+0000 | Author: Chad Koenen
0
Trinity hosts Operation Christmas Child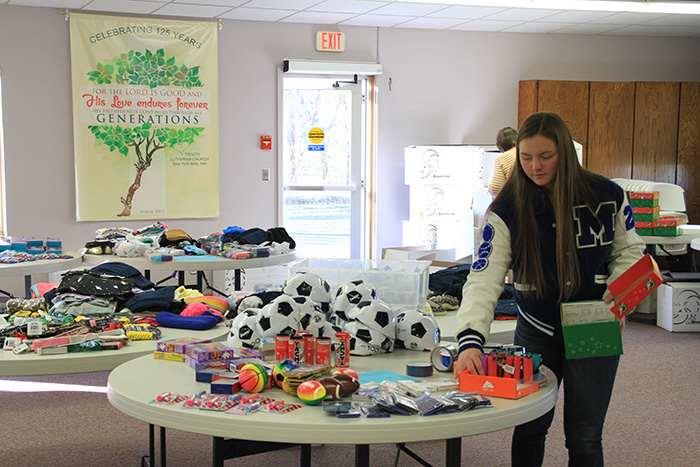 By Chad Koenen
Publisher
Children from across the globe will receive a special touch from New York Mills this Christmas season. Church and community members have been busy filling hundreds of boxes with everything from a toy to a message about God as part of the Operation Christmas Child.
The project is a mission of the Women's Ministry Team at Trinity Lutheran Church. This year the group is planning to fill 244 boxes as part of the project, which is quite similar to years past. The most boxes the church has donated was 281 in 2019, while they donated 249 last year.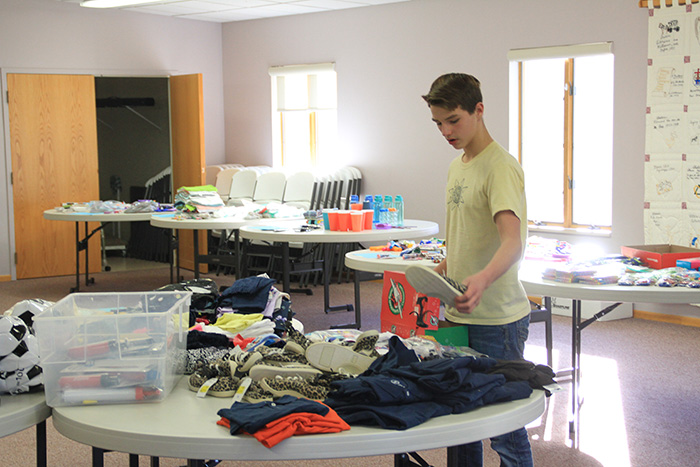 The Women's Ministry Team reaches out to church members to donate items for each box and several high school students have also lent a hand this fall to help put together the boxes after school.
Each box is packed with age appropriate items from children ages 2-14 and by gender. The shoeboxes are then filled with fun, colorful items that include one special items like a doll, a stuffed animal or a soccer ball with a pump, for example. In addition to the large item, the boxes are filled with a variety of toys, hygiene items, clothing, shoes, school supplies and more. Each box also includes "The Greatest Gift," which is a storybook that shares 12 scripture stories and invites children to follow God.
The Women's Ministry team also goes shopping with the money raised by fundraisers and donations to fill each box with more items on packing night. During National Collection Week the boxes are taken to the drop off site at the Christian Missionary Church in Wadena where they are shipped to children across the world.
The mission of the project is to provide local partners around the world with shoeboxes filled with small gifts and supplies as a means of reaching out to children in their own communities with the message of God. The boxes are shipped outside of the United States to children affected by war, poverty, natural disaster, famine and disease and to children living on Native American reservations in the United States.