NYM cross country team holds end of season banquet
Sports | Published on November 9, 2021 at 4:15pm GMT+0000 | Author: Chad Koenen
0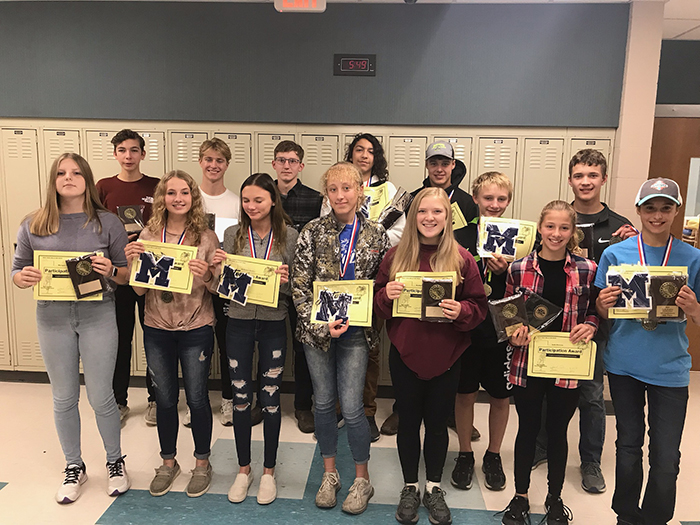 The New York Mills cross country team held their end of the season awards night recently.
Along with the runners receiving their school letters, the following awards were given out. Rookie Awards: Rosemary Laudenbach, Breille Malone, Macy Koljonen, Austin Geiser, Braeden Malone, Bryan Bohn, McKenzie Draves, and Simon Snyder; Eagle Awards: Kaitlyn Geiser, Morgyn O'Dea, and Jeron Witt; Spirit Award: Bryan Bohn; Leadership Award: Breck Hensch; Top "JV" Runner: Simon Snyder; Top Female Runner: Jada Goeson; and Top Male Runner: Aiden Tumberg.
The cross country team would like to give a special "thank you" to Bob and David Sonnenberg who graciously allow the team to practice and hold meets on their beautiful trails.
In closing the evening Coach Esala said, "It has been a very good year, our runners have done a lot of improving which is great to see."
Esala went on to add a thank you to the team's volunteer coach, Justin Malone and to the team's assistant coach, Heidi Dresser.
"We look forward to next year and we all hope to continue to grow our program," said Esala.