'The Play That Goes Wrong' to take the stage in NYM
News | Published on November 9, 2021 at 5:41pm GMT+0000 | Author: Chad Koenen
0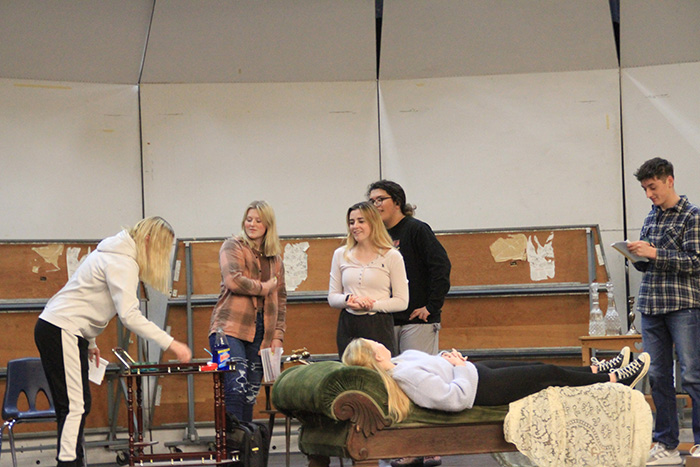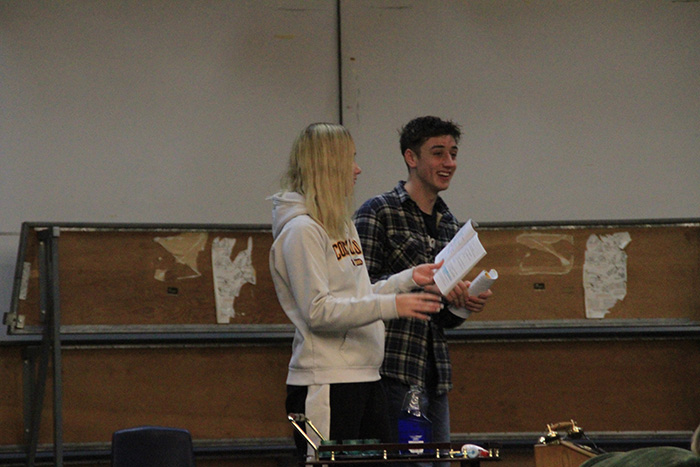 By Tucker Henderson
Reporter
The New York Mills School Drama Department will be putting three showings of their play during November. Entitled "The Play That Goes Wrong," cast members, Ariel Arno, Elijah Geiser, Alexa Graphenteen, Charlotte Holmstroem, Jessica Lenz, Ximon Lucero-Moran, and Jane Gudmundson, will be regaling the audience with a comedic play within a play.
"It's named 'The Play That Goes Wrong' for a reason, anything that could go wrong, does." 

Director Leif Ronning
While actors and actresses play those same roles within the play, they will be enacting a drama group trying to put on a murder mystery. Murphy's Law seems to apply to each actor and actress as they forget their lines, have trouble with the set and props, and have to deal with costume failures.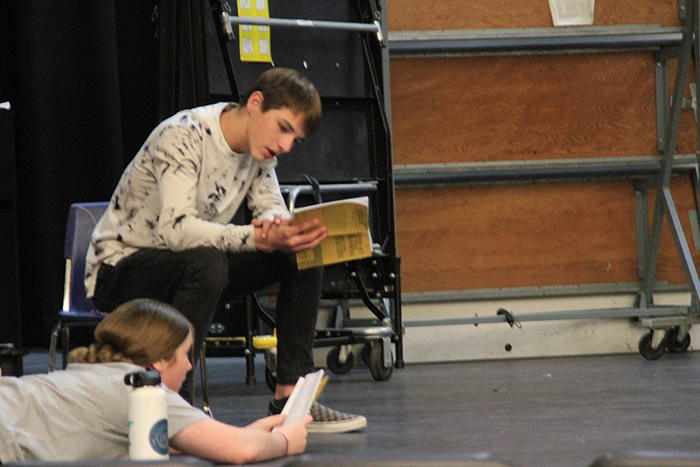 Crew members Joshua Anderson, Nathan Ard, Dustin Ohm, and Owen Ronning have been keeping the lights shining and audio crystal clear among other things to make for the best showing possible.
Showings will take place November 18 and 20 at 7 p.m. at the school auditorium and November 19 at 7:30 p.m. after the Community Carnival.
The play was written in 2012 by playwrights Henry Lewis, Jonathan Sayer, and Henry Shields. Tickets will be available for $5 at the door during each showing.