Bluff Creek Outdoors opens in rural Bluffton
News | Published on November 16, 2021 at 8:31pm GMT+0000 | Author: Chad Koenen
0
Business features a mixture of hunting, outdoor items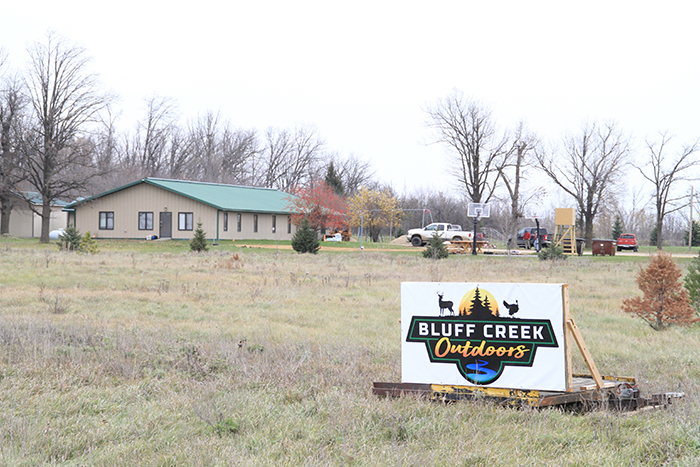 By Tucker Henderson
Reporter
If you've driven down Highway 10 towards Bluffton in the past few months, you may have spotted the new Bluff Creek Outdoors sign.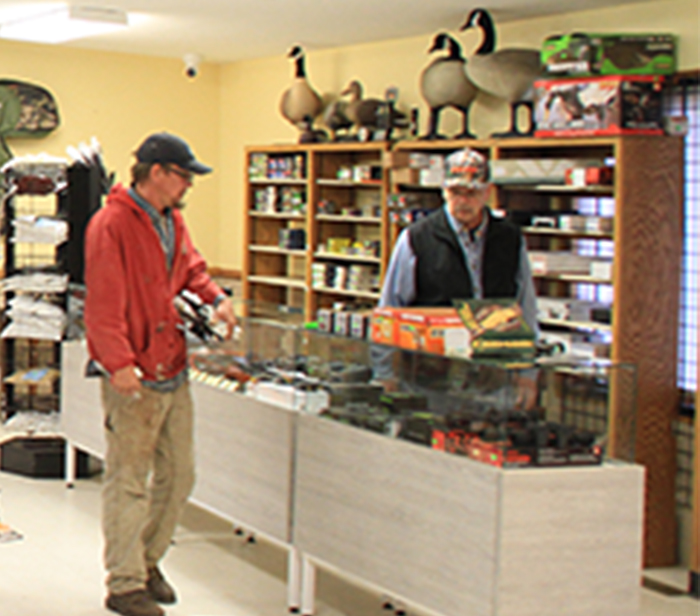 The business, which is owned and operated by Wayne and Stacey Dykhoff, opened its doors to the public in August. The business is located in the old SonRise Christian School and has since been remodeled into a hunting and outdoor store. The Dykhoffs took over Klinnert's Seed and Outpost from Paul and Diane Klinnert over the summer.
"Paul and Diane were ready to retire and wanted to keep the business in the area," said Wayne Dykhoff. "I want to keep it afloat so my kids can take it over and make a living at it."
Dykhoff has been a hunter his entire life and has done a lot of trapping and fishing as well. Though, he may not have experience pertaining to this new venture, he says that his life experiences have helped him understand the fundamentals of the business.
A change in location from the former Klinnert's Seed store might add a couple miles to your trip, but it makes it easy for the Dykhoff's to maintain the property. Living only two miles away, their commute to work is a quick one.
Dykhoff grew up in this area and it's where he wants to be.
"There are lots of good people out in this part of the country," said Dykhoff. "Lot's of stories."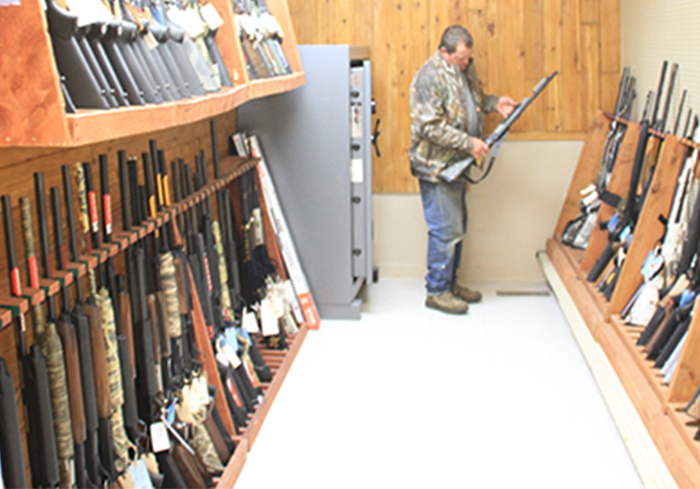 The store sits only six miles from New York Mills and two miles from Bluffton.
Dykhoff said that business was crazy before deer opener while everyone was preparing for rifle season. It's slowed down a bit since opening morning, but they're happy to see customers throughout hunting season as they stock up on ammunition, blaze orange gear, and everything in between.
Bluff Creek Outdoors takes deer hides and just started a consignment on new and used hunting equipment and clothing. While being focused on hunting right now, Dykhoff said that he plans on adding agricultural seed and chemicals in the future and that they will bring the same offerings to the table as Klinnert's Seed and Outpost.
Bluff Creek Outdoors is open Tuesday through Friday from 9 a.m. to 5 p.m. and on Saturdays from 9 a.m. to 12 p.m. For more information, contact (218) 385-3576 or visit them at 35305 585th Ave, Bluffton.