Klein Insurance puts their focus on customer service, providing quality insurance options
News | Published on November 30, 2021 at 5:20pm GMT+0000 | Author: Chad Koenen
0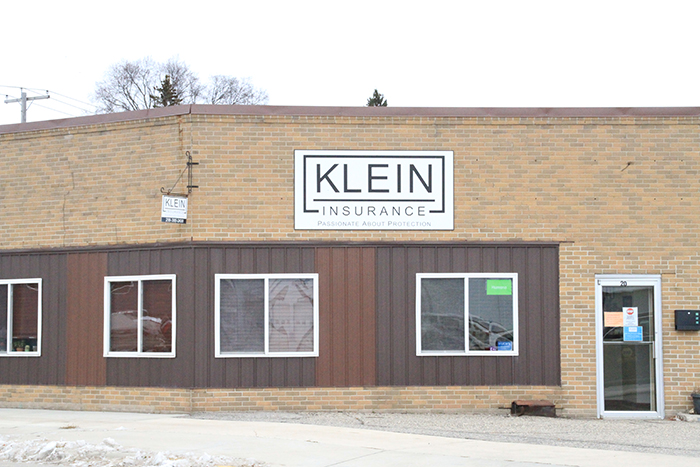 By Chad Koenen
Publisher
You don't have to stay very long in any of the four Klein Insurance offices before you feel like you are at home. From the smiling faces when you enter the building, to the insurance agents that treat you like more like more of a friend than a client, Klein Insurance cares not only about insurance but their clients as well.
"At Klein Insurance we love helping people! We love visiting with people to help them to understand their insurance options. Insurance is such a big piece of a person's overall financial security and we love the fact that we can help people make informed decisions about their coverage," said Chris Klein.
Klein Insurance was founded by Chris' father Ken Klein in Eagle Bend in 1976.
Over the years Klein Insurance has expanded to have offices in New York Mills, Wadena, Eagle Bend and Park Rapids, but their family oriented attitude to providing quality insurance hasn't changed. Klein grew up in the insurance business and many of the same values and beliefs that were instilled in him by his father still remain strong today.
"Many of our values were instilled by my father when he 'raised' me in the insurance business and we have translated those as the guiding principles of Klein Insurance. Our values are honesty, integrity, helpfulness, growth, respect, tolerance, optimism, flexibility and accountability. I believe if we adhere to these principles, we can continue to be a positive force for good in the communities we serve," said Klein of their corporate values.
Of course, providing those guiding principles doesn't come without really getting to know a client on a more personal level. The company strives to get to know each of their clients more personally, which helps them know what a person may not only need for coverage today, but down the road as well. With countless options available in the insurance industry, Klein Insurance makes it a point to avoid taking a one-size-fits-all approach for each client.
​
"We feel it is vitally important to get to know people so we can properly assess their needs. Insurance is not a one-size-fits-all product. We need to fully understand ​everyone's unique situation to make proper recommendations to them."

Chris Klein
In fact, there isn't much that Klein Insurance can't offer in terms of insurance for area residents. They offer everything from health, business, auto, home, farm, crop and more. Klein said that members of his team understand the importance of the job they do for members of the community and protecting their future.
Open enrollment is currently underway across the state, which means insurance companies like Klein Insurance are busy reviewing plans with their clients and planning for the upcoming year.
"​This is the time of year where people are allowed to review options on their health insurance and makes changes from one plan and one company to another. It is important to consider any changes to your health or prescription drug needs and communicate with your agent about those changes," he said.
For more information about Klein Insurance, visit them online at www.kleininsurancemn.com or by stopping by 20 N Tousley Ave in NY Mills. They can also be contacted at (218) 385-2430.