Deer Creek council looks at new fire truck
News | Published on December 7, 2021 at 5:27pm GMT+0000 | Author: Chad Koenen
0
Council discusses community center repairs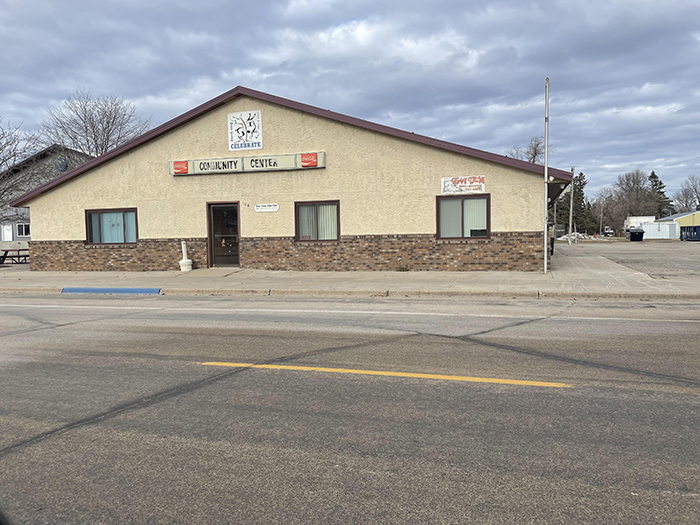 By Lori Newman
Correspondent
The Deer Creek City Council held its regular monthly meeting on Nov. 22.
New York Mills Police Officer Tyler Schwartz gave the police report for October, which included routine traffic stops, wellness checks, and calls for medical issues.
A NY Mills Police Department service agreement request for a 2 percent increase in payment was approved by the council.
The council discussed a fire department salary survey and wage review, and compared the rates that other similar-sized cities in the area are paying their fire department staff. 
Councilors noted that rates vary widely from town to town, but agreed to increase the Deer Creek Fire Department Chief annual salary to $1,200, and to increase the secretary salary to $400. 
The council also discussed and approved an Otter Tail County Winter Maintenance Agreement, and a 2022 Seal Coating and Traffic Marking Project Form to get cost estimates for this work. 
The council reviewed quotes for the cost of a new lawn mower for the city, and chose a model that would be appropriate. However, councilors decided to get one more bid on the model before making a purchase.
Liquor licenses for Bootleggers Bar and Grill, and for Deer Creek Express were approved
The city operating budget for 2022 was reviewed, discussed, and approved. City Clerk/Treasurer Tom Parish noted that some adjustments will still need to be made before the end of the year though. 
Deer Creek Fire Department Chief Travis Collins presented a request to purchase a tanker truck for the fire department in 2022. The city would need to get a bond for the full amount of the cost of the truck, estimated to be $60,000 to $80,000, and then the townships would pay back their shares to the city over a 5-10 year period. The townships had agreed to this proposal and council members also gave their approval. 
However, Parish said that taking on this debt "really limits what the city can do" with regard to projects and other purchases, and it would hamper the maintenance and repair work that needs to be done on the water tower and well house.
Water/Wastewater Operator Dan Kovar reported that all water and sewer systems in town have been winterized.
Councilor Dan Hendershot reported that he has spoken with a contractor to get an estimate for repair of the east side of the community center building, but the work could not be done until spring. Hendershot also said he would try and fill in some of the holes in the asphalt behind the community center, but that full repair of the alley would also have to wait until next year.
Mayor Troy Beiswenger led a discussion about raising the rental rates for rooms at the community center. No decision was made on this however.
Beiswenger also noted that Santa Day in Deer Creek is set for Saturday, Dec. 4 from 10:30 a.m. to 12:30 p.m. at the community center, and area kids and their families are invited to come and enjoy visits with Santa, sleigh rides, Christmas activities, hot chocolate and cookies and gift bags of apples and candy.