Nine letter winners return to NYM line up
Sports | Published on December 7, 2021 at 4:39pm GMT+0000 | Author: Chad Koenen
0
Eagles win a pair in non-conference action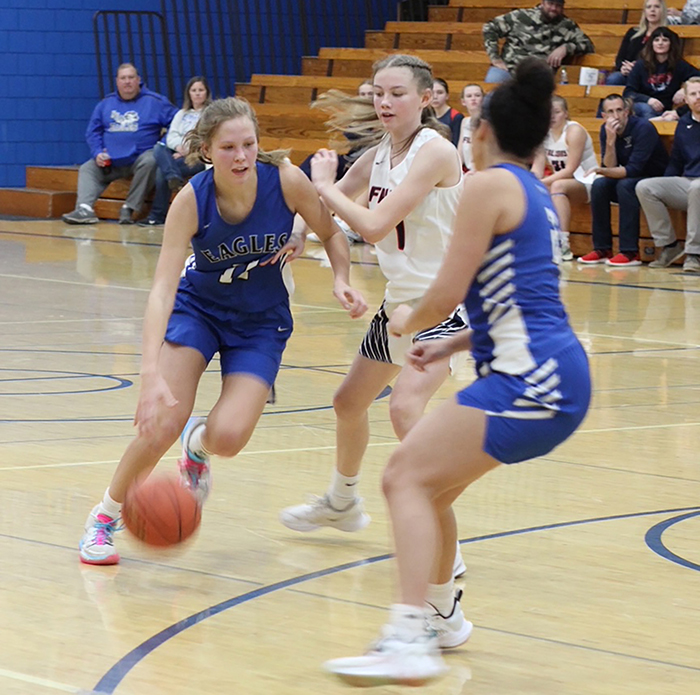 By Chad Koenen
Publisher
The New York Mills Eagles will return a line up chalk full of juniors and seniors when they take the court this season. The Eagles have nine returning letter winners this year, all-but one of which are either a junior or senior. As a result, they will have plenty of experience to rely on as their season began in earnest last week.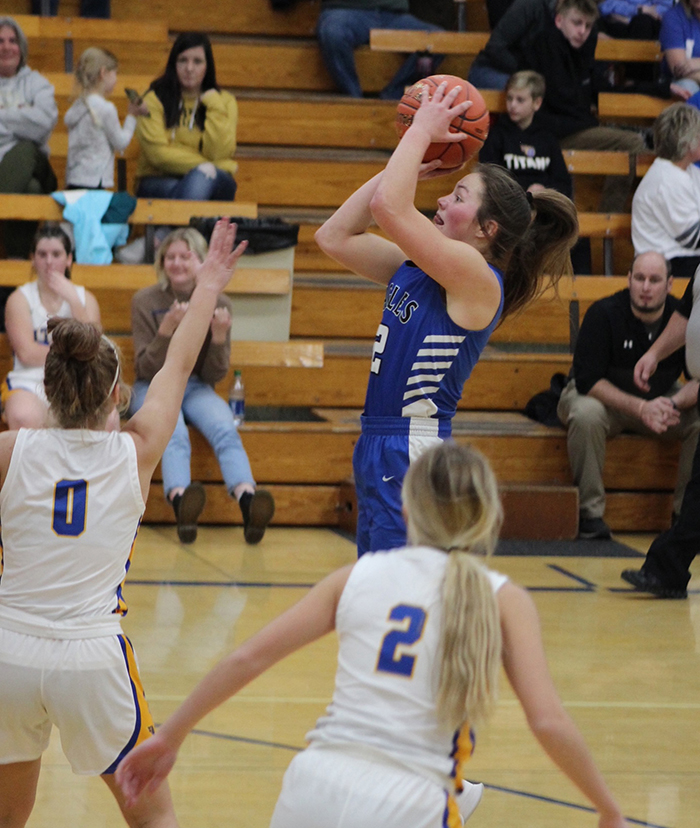 Among the returning letter winners will be seniors: MacKenzie Gilster, Moriah Geiser and Megan Reidel; juniors: Bella Bauck, Kali Olson, Aidyn Baune, Kailey Keskitalo and Maya Radniecki; and freshman Ayla Olson,
The Eagles lost both Anna Meech and Cydnie Polman to graduation last year and will look to a number of non-letter winners to fill some of the roles in the line up, Among the non letter winners who could make an impact on varsity this season includes: sophomores: Abby Reidel, Grace Brasel and Katherin Garcia, freshman Alayna Baune and eighth grader Annika Dunrud.
Head coach Bryan Dunrud said the Eagles are off to a good start this season after defeating Park Christian by a score of 51-38 on Tuesday and Norman County East/Ulen-Hitterdal by a score of 60-43.
"We are off to a good start and have a good core group of players that will make this season both fun and exciting," said Dunrud. "We look forward to the challenge that lies ahead."
Dunrud said the Eagles hope to develop good team chemistry on both ends of the floor and understand their concept on the team this season.
"Our goal this season is to develop team chemistry on both ends of the floor and understand and accept our roles as players. We need to compete daily and improve every game throughout the season so that at the end of the season we are one of the top teams in both the conference and section," said Dunrud.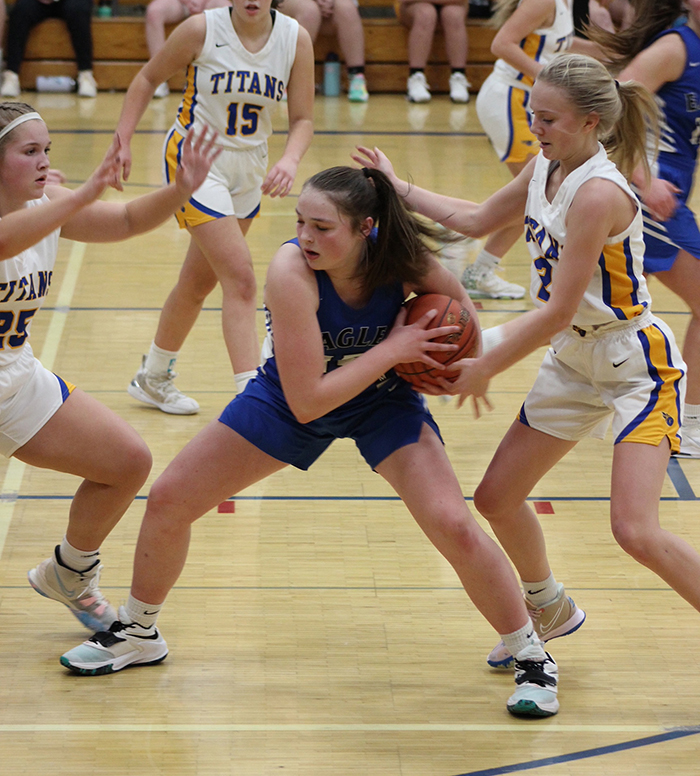 In order to find success on the court, Dunrud said the team will need to play good defense and limit second chance point on the court.
"Playing solid team defense and limiting second chance opportunities will be key for us this year. Also, on offense we need to move the ball and be patient to find the right shot, not just any open shot. Lastly, we need to develop depth on this teams squad," said Dunrud. "We have a solid group of returning letter winners, (which unfortunately we lost Kali Olson for the year due to a knee injury), but we will need our veterans to step up and some of our younger players to push for minutes and take advantage of the opportunity in front of them."
Among the favorites in the section this year will be Hancock.
Dunrud will be assisted this season by JJ Weller and Creedan Dunrud.
The Eagles opened their season last week with a pair of wins in non-conference action. NY Mills defeated Park Christian 51-38 on Tuesday and Norman County East/Ulen-Hitterdal 60-43 on Thursday night.