County solid waste master plan outlined
News | Published on December 14, 2021 at 5:59pm GMT+0000 | Author: Chad Koenen
0
Final decision to be made on December 14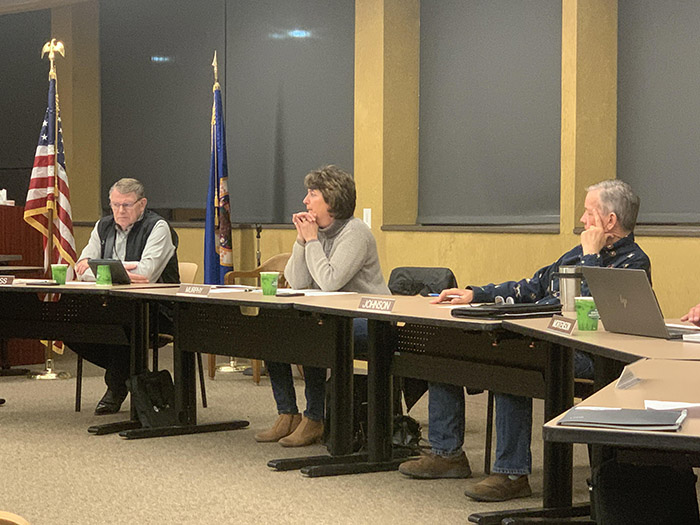 By Tom Hintgen
Otter Tail County Correspondent
The county board of commissioners, on Wednesday evening, Dec. 1, met at the County Government Services Center in Fergus Falls to hear an outline of the proposed County Solid Waste Master Plan.
This was a public hearing following focus groups and input from county residents in previous months. A final decision will be made by the county board on Dec. 14. Public input via email will be accepted through Dec. 8.
In order to achieve desired outcomes, the development of a Solid Waste Master Plan will work to answer two key questions:
1. What does the county want solid waste operations to look like in 25 years?
2. What policies, programs, and facilities does the county need to promote and/or enhance in order to achieve a "Towards Zero Landfill" initiative?
"The Otter Tail County Solid Waste Master Plan included an 18-month process," said Chris McConn, county solid waste director.
"The process had a wide range of data collection, tied to engagement from Otter Tail County residents."
He said that, throughout the course of the plan's development, engagement opportunities were held to understand county residents' goals and desires for solid waste management.
Municipal solid waste from Otter Tail County is managed according to Environmental Protection Agency (EPA) waste management standards which recognizes waste reduction, recycling and resource recovery as keys to a sustainable waste management system.
"This master plan will provide a path forward for the betterment of Otter Tail County," said County Commissioner Kurt Mortenson of rural Underwood.
The other four commissioners, Lee Rogness of Fergus Falls, Betty Murphy of Maine Township, Wayne Johnson of Pelican Rapids and Dan Bucholz of rural Perham agreed with Mortenson.
A project review committee included a cross section of county residents, noted McConn,
"This County Solid Waste Master Plan is a great road map," said Len Taylor, Fergus Falls public works director who attended the gathering at the County Government Services Center.
Management practices, as part of the overall plan, include:
• A path toward zero landfilling
• Supporting waste to energy
• Working towards regional solutions
• Prioritizing the reduction of solid waste, then reuse, recycling, organics recycling, waste to energy and landfilling
• Protecting the county's natural resources
• Providing quality and equitable sold waste services
• Providing fiscally responsible investments.
Emerging trends include countywide single-sort recycling, ash reutilization, construction and demolition processing, waste processing enhancements and source reduction, reuse and waste prevention.