NYM edges Mahnomen/Waubun in battle between state ranked teams
Sports | Published on December 14, 2021 at 5:04pm GMT+0000 | Author: Chad Koenen
0
Ninth ranked Eagles improve to 3-0 with a pair of wins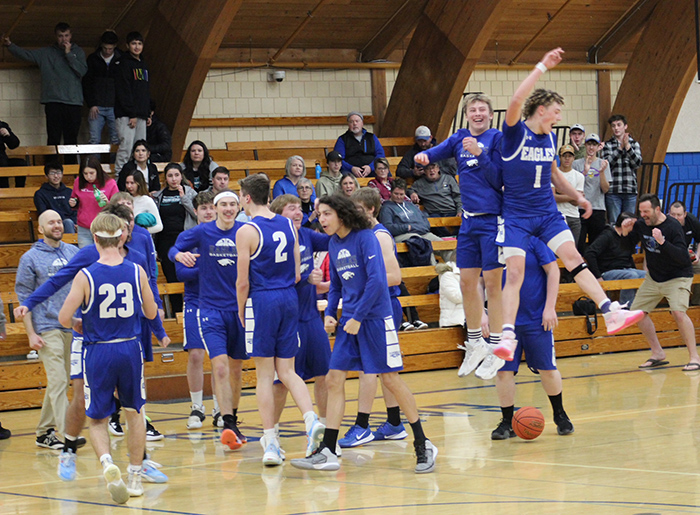 By Chad Koenen
Publisher
The ninth ranked New York Mills basketball team improved to 3-0 overall and 1-0 in the Park Region Conference with a pair of wins last week. The Eagles opened their PRC season on Thursday when they defeated Highway 10 rival Wadena-Deer Creek by a score of 77-66.
On Saturday, NY Mills hosted fourth ranked Mahnomen/Waubun and defeated the Thunderbirds by a score of 75-65.
This week the Eagles will travel to Menahga on Tuesday night, before hosting Pillager on Friday in a pair of PRC contests.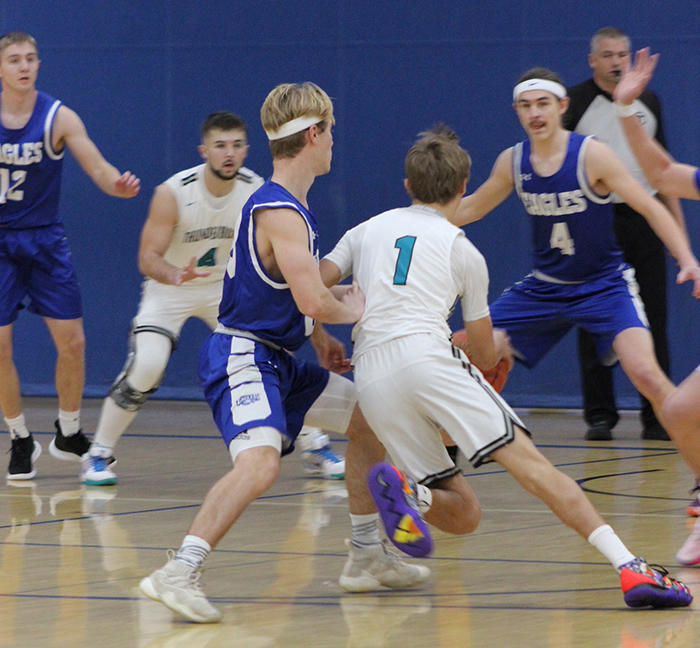 Thursday
NY Mills traveled just down the road on Highway 10 on Thursday to open its Park Region Conference season. The Eagles were able to hold off the Wolverines in a gritty battle from start to finish by a score of 77-66.
Tate Olson had a big night from the field as he was just 3 assists shy of registering a triple-double. He finished with 27 points, 11 rebounds and 7 assists.
Jack Peeters finished with 16 points, to go along with 9 rebounds, while Jonah Johnson also reached double-figures with 19 points, 7 rebounds and 4 assists. Noah Noffsinger rounded out the scoring with 8 points, 3 rebounds and 8 assists.
Saturday
In an early season match up between two of the top ranked teams in the state, the ninth ranked Eagles defeated fourth ranked Mahnomen/Waubun by a score of 75-65.
Head coach Mike Baune said the team was able to survive a grueling slugfest and showed their unity in closing out the Thunderbirds down the stretch.
"The boys stepped up and showed their unity and leadership throughout and especially to close it out," he said.
The Eagles were led offensively by Jonah Johnson who scored 24 points, 6 rebounds, 2 assists and 5 steals.
Tate Olson once again had a solid game across the board as he scored 19 points to go along with 14 rebounds, 5 assists and 7 steals. Jack Peeters scored 14 points, 4 rebounds and 3 assists, Breck Hensch chipped in with 8 points, 2 rebounds, 2 assists and 3 steals.