Oliva elected to Baseball Hall of Fame
News | Published on December 14, 2021 at 6:19pm GMT+0000 | Author: Chad Koenen
0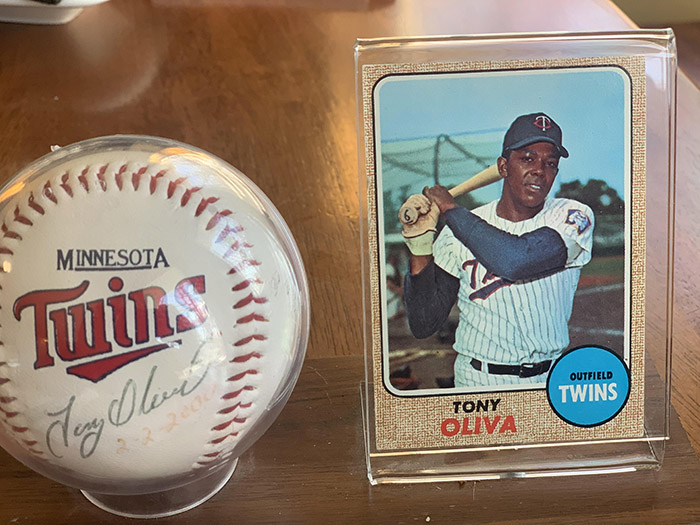 By Tom Hintgen
Otter Tail County Correspondent
All around Otter Tail County, longtime Minnesota Twins fans say it was great to see former Twins baseball hitting star Tony Oliva elected to the Baseball Hall of Fame on Sunday, Dec. 5.
This was long overdue for Tony and also for his former Twins teammate, pitcher Jim Kaat, who also was elected to the Hall of Fame on Dec. 5. They gained entrance into the Hall of Fame by approval of a veterans committee which included former Major League players.
Many residents of Otter Tail County have met Oliva during Twins Winter Caravan (goodwill) stops in Fergus Falls. He has graciously signed autographs for Twins fans.
Oliva was a three-time American League batting champion, in 1964, 1965 and 1971. He appeared in six all-star games and had a .304 career batting average that spanned from 1962 to 1976.
Tony, a native of Cuba, played his entire career with the Minnesota Twins.
Kaat won 283 games spanning from 1959 to 1983. He pitched for the Twins from 1961 to 1973. He played with the Washington Senators for two years before the franchise moved to Minnesota.
Kaat is also well known as a baseball TV sports analyst.